Inside: What to do in the 1st week of Spanish class. First day of Spanish class plans, the first day of French class plans, and ideas to get organized for the first week of school. Everything you need for the first weeks of Spanish (& French) class. 
Back to school is always a time of so many emotions. It means a fresh start to a new school year as a teacher. This might mean new students, a new teaching assignment, or even a new school. Teachers always want to "get it right" in the first weeks of school to hopefully set a positive tone for the school year. It used to be every year, I would do a complete overhaul of my first day and the first week of Spanish class activities, trying to find the perfect back-to-school formula. 
Well, what I have realized is that the ideal back-to-school plans for Spanish classes vary depending on your specific situation. So, in this back-to-school Spanish class round-up, I have put together all of my back-to-school blog posts and resources to save your precious time. So bookmark this post & get back to reading for fun by the pool!
Traditional In-Person 1st Week of Spanish Class plans Blog Posts
My #1 activity for the 1st day with new students of all ages!
My #1 suggestion for a 1st unit for Spanish 1/Exploratory Spanish, &/or as a review to start Spanish 2. This is my absolute favorite unit I have created. I have personally used it a dozen times.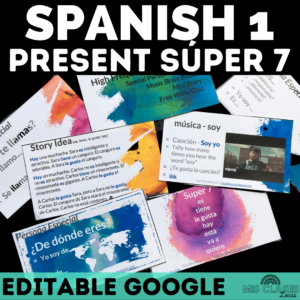 This blog post has my go-to plans for the 1st day of Spanish 2, Spanish 3 & Spanish 4. It started with just my very popular Mi Verano Find Someone Who, but now I have so many variations to mix it up & go beyond day one as well.
(Let your French teacher friends know!)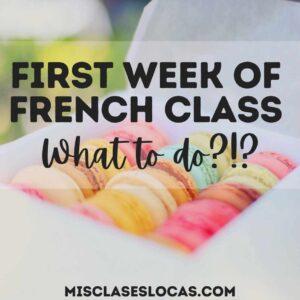 More 1st Week of Spanish Class Plans
Created for a proficiency focus at a new school.
1st Week of Spanish class Using Distance/Hybrid Learning
1st Weeks of Spanish Class Ready to Go Resources
If you want to start Spanish 1 with comprehensible input and acquisition of the Spanish Super 7, this unit is for you.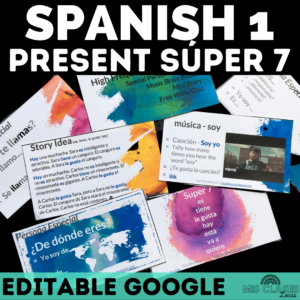 Hundreds of teachers have adapted this differentiated Mi Verano activity for a successful first day of Spanish class in Levels 3 & 4.
Extend the preterite review with similar questions but in printable task cards.
Newly updated for 2022 and fully editable for Spanish 1-4. Learn more in the syllabus blog post.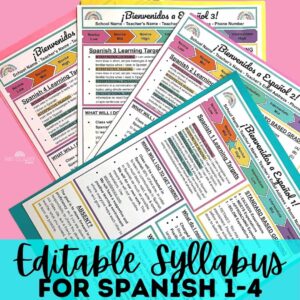 Classroom Set-Up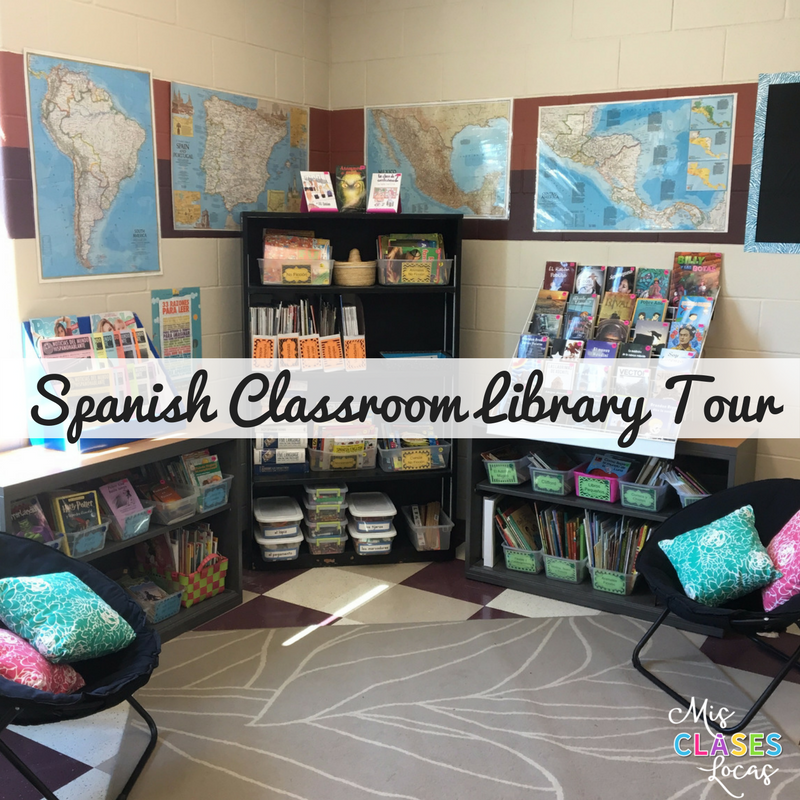 Planning for the Year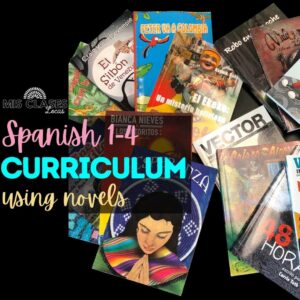 All the info about how I use digital lesson templates to plan for the year, month and week in every single level of Spanish.
Interpersonal Communication Skills
Getting to Know Your Students
I hope there is something here that you can find useful as you plan for the new year!
originally posted 7.30.18 by Allison Wienhold, most recently updated 5.19.22