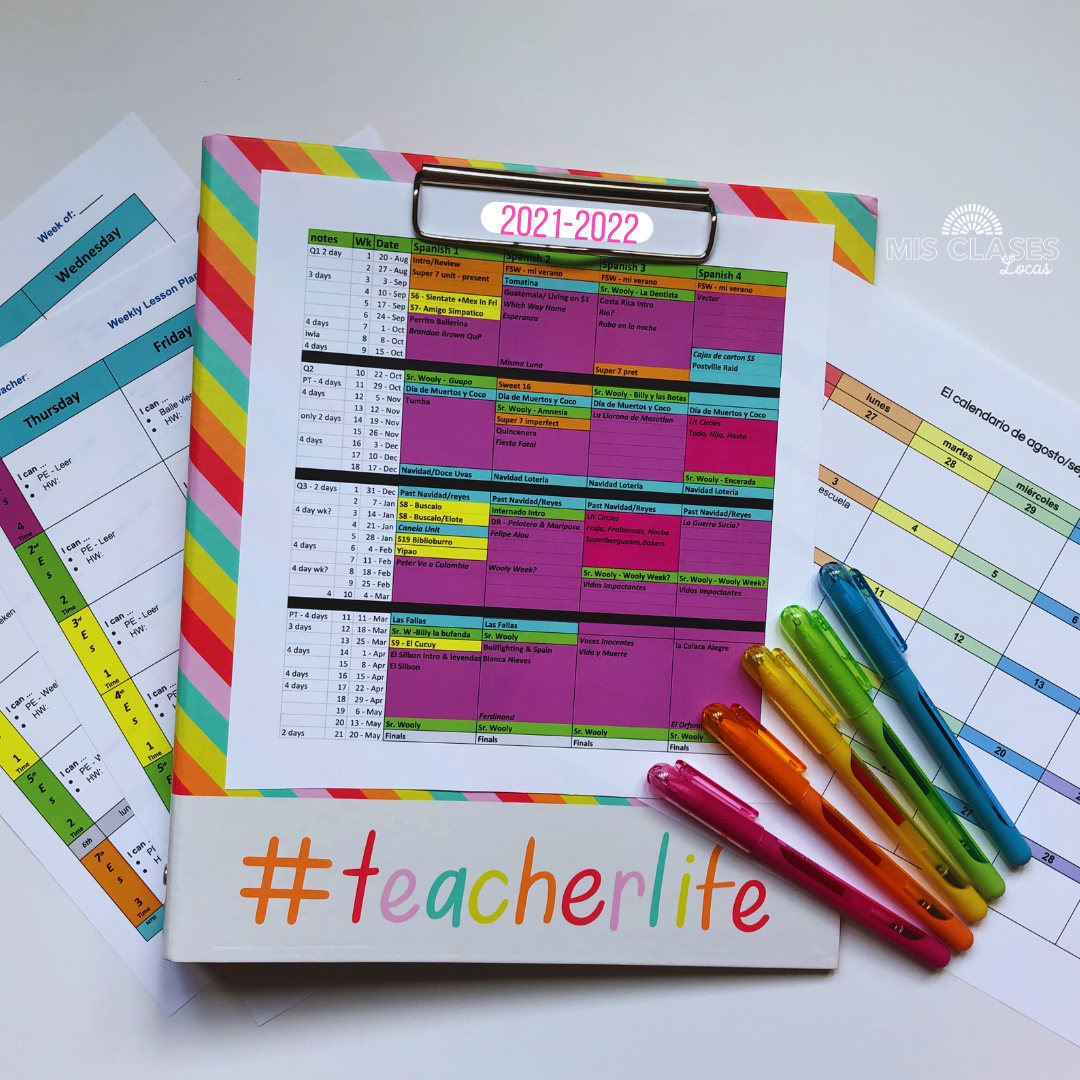 Teaching Spanish with Comprehensible Input
How do I create a CI curriculum for all levels?
I have been working on my next year's CI curriculum without a textbook and due to some requests, I thought I would do a pre-curriculum post explaining exactly how I planned it. As a disclaimer, remember I am the only World Language teacher in my entire district. A supportive administration trusts me as the Spanish expert and allows me complete freedom in my curriculum. I understand that this is rare, but hopefully, this will help you see some possibilities if you do get the chance to help create your own scope and sequence.
Also, please remember this has been a multi-year process and did not happen overnight. I just tried things out, failed on some attempts, had success with others. Then I tried again until I found what worked best for my students and me.
Here has been my curriculum journey.
As a department of one, I also have to have a sustainable program for me to implement with four+ separate preps. For me personally, this means I can not do story units or special person interviews at all levels at the same time. It is too exhausting for me and I am prone to losing my voice.
Create a CI Curriculum – So where do you start if you are dabbling in comprehensible input and want to try something new?
Spanish 1 or 2 – create a CI curriculum
Spanish 3 or 4
– create a CI curriculum
So how do you put it together in a scope and sequence?
I start with cultural holiday units.
Then I put in the big novel units.
I like to have about one novel unit per quarter. This does not mean that we read a book for one quarter, but we may do many activities and films related to the themes in the book.
1 week – Intro of Guatemala, with the song Ave que emigra and the film Living on $1
a week – the film Which Way Home and immigration
1 week – Intro to the Guatemalan civil war and vocab in the book
2-3 weeks – Read the novel Esperanza
1 week – the film La Misma Luna
1 week – assessments putting everything together
I understand that this is a rough plan that is self-imposed on by myself and that things will change. Some things will go longer than expected. Some novels will bomb so we will power through to be done. Things will come up that change the whole schedule.
How do you plan for a week teaching spanish with comprehensible input?
How to create CI Curriculum for Spanish 1-4 Originally posted 6.11.18 by Allison Wienhold – most recently updated 5.23.22