I mentioned in my 1st week plans that I wanted to create an Instagram photo booth. I though that this would be a fun thing to have set up in the classroom on the first day of school to help break the ice and document the day. I got the idea from a group at freshman orientation on the University of Northern Iowa campus, where I recruit for Camp Adventure. I asked the group where they got their Instagram prop and how much it costs and they told me a local advertising agency designed and made it for them for $90. Well I do not know about you guys, but that would pretty much be my budget for the entire year, let alone just for a fun class prop. So I decided I would try and come up with a cheaper alternative. (It cost me $6 total).


First, I put together a document on Pages. I then went to the local copy shop where I was planning on getting it printed in color poster size. Well a color poster costs $40, even if it just has a little color, so I went for the $3 black and white instead 

(they will still get the idea!).

 My version is a little different since I personalized the user name and added the bottom buttons later after I realized it was missing something. If you would like to make your own, please follow the steps below:
cutting out the photo booth (missing the bottom buttons)
Download this editable document to make it fit any class 

Get it printed poster size

Cut out the center of both the poster & poster board

(optional laminate the poster)

Glue it to cardboard or foam board 

 I used hot glue and also made reinforcements on the back with the extra foam board (see photo below)

Set up in classroom with directions & have fun!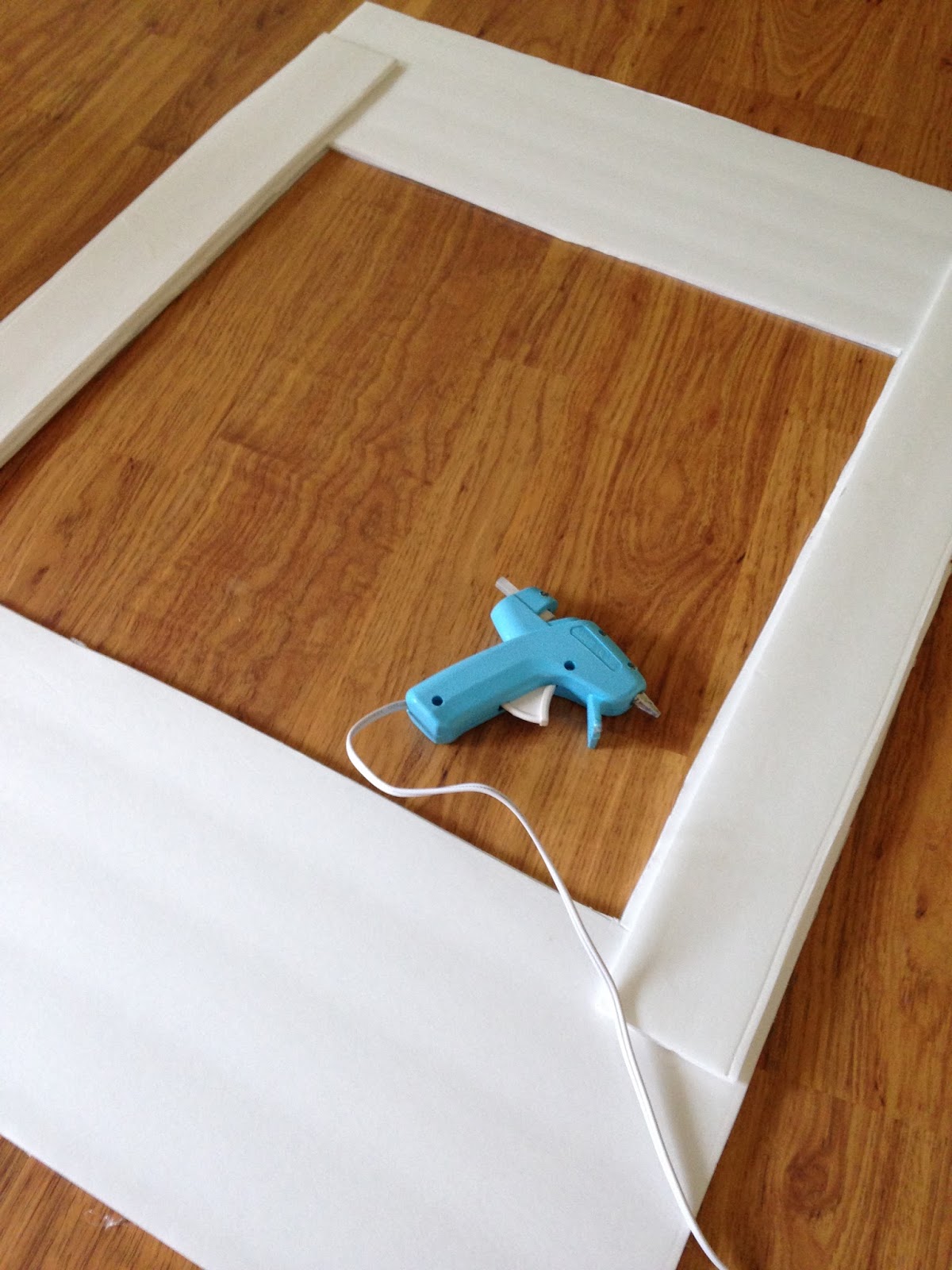 using hot glue to make side reinforcements
I am planning on making detachable hashtags so students can add things like #Español1, #Español2, or special occasions like #DíadelosMuertos. If you would like yours to last and use it during the year, I would recommend laminating it. 
I spent $3 to laminate it for a grand total of $6 for the project.
Trying out the photo booth
Also, for another option you could customize this document, print it out for students and have them draw or add a picture or themselves to post in the room as a getting to know you activity.
If your class uses this, please share pictures with me!
Update: If you would like to download all of my back to school products together, you can find them here.