After year one of teaching I knew that I somehow needed to find a way to reinforce the high frequency words, since students were always struggling with remembering words like but, if and of. Inspired by a post from the Creative Language Class discussing the 100 words that make up 50% of conversation, I knew I needed to make these little words a priority, but the question was how?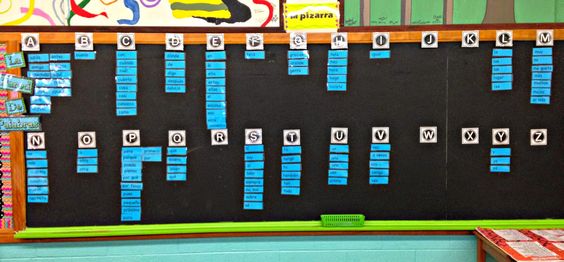 While in graduate school I spent quite a bit of time subbing, mostly in elementary classes. I was impressed by how every little bit of classroom space was utilized in many elementary classes, and a common feature in many was the "Word Wall." I decided to use the 100 high frequency words as the basis for my own word wall, sorted by letter. You can download the basic 100 Word Wall here. 


While in theory these seemed like a great idea, I failed at actually teaching and incorporating this word wall in my daily lessons. It took up whole board all year, but did students really get as much out of it as they could have? Probably not. So today I took it down, and am trying to figure out how I can do better next year. 
Number – Is 100 words too many at once? Should I add a certain number each week?
Content – Are these even the words I should be focusing on?
Phrases – Should phrases be emphasized instead of individual words?
Organization – Should they be sorted by letter? If not, how?
Should I even have a word wall? Or would there be a better use of this space? 
I would love feedback. 🙂
-Allison