Inside: Spanish resources for Spring. Easter, Movie Guides, Routines to save you time, and high-frequency verb units to finish the year strong in Spanish class. Resources for Spanish class in the Spring from Mis Clases Locas.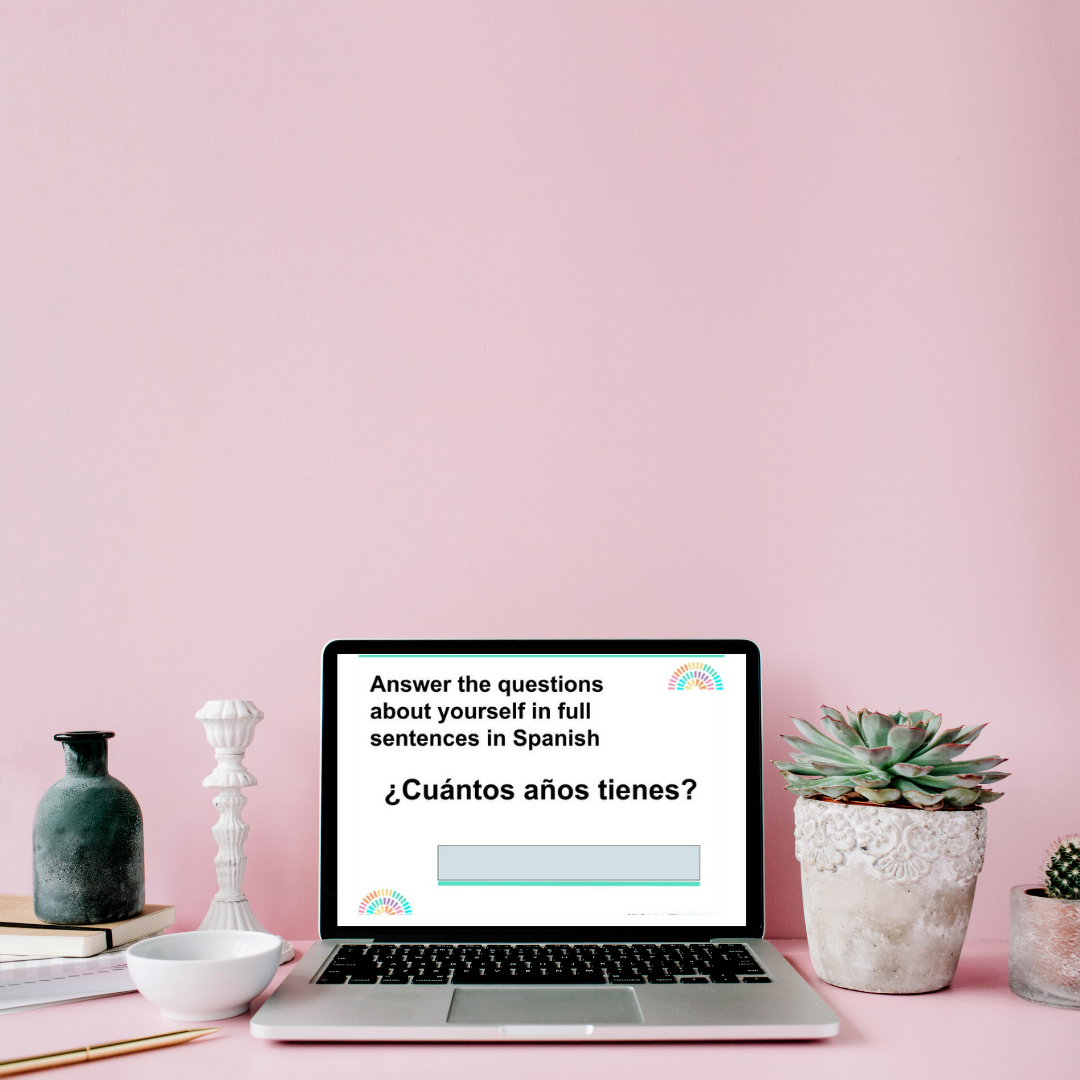 Spanish Resources to Save You Time This Spring
How are you doing friends? I know this has been a tough school year for everyone and I hope you are finding time for things that bring you JOY. One way I have found I can help is by providing Spanish resources that save your precious time. 
All of the memes right now about trying to juggle work with increased burnout and the end of the year far off are spot on. Buying ready-made, teacher-tested resources to save sanity and time is more important now than ever.
Some of my favorite resources to save you time ending the year are below.
 Spanish Digital Resources
I have many resources that are created in Google Docs and Slides and can be uploaded and assigned on Google Classroom. I will go into more detail about some categories

 below. 
Para Empezar 2023 Bundle!
My newest 2023 Para Empezar has Google Slides class starters or brain breaks for every day of the year. Start it this year & use it all next school year as well! You can get a year of Para Empezar 2023 in my shop or PE23 on TPT.
Or if you just want parts, you can get the individual slides as well.
High-Frequency Verb Units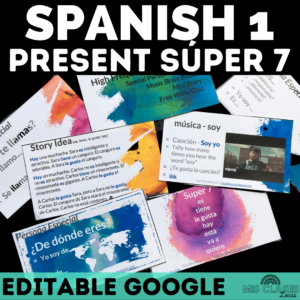 The number one resource that teachers have told me has saved them hours of planning this school year is units focusing on the Super 7 & Sweet 16 verbs. 
If you have the above units but need a Spring digital review, I have some resources for you!
Provide options for movies with digital guides for students. This is a great option for a sub or a week-long plan when you just can't. 
Hot Movie Guides right now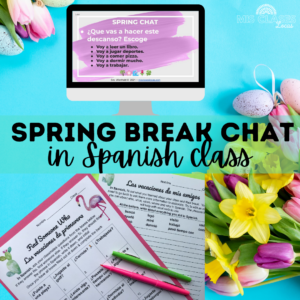 I know all breaks are different, but if you have Easter Break coming up, check out these no-prep activities before or after the break. Get all of them all together in the Spring Bundle. Or get the Spring bundle in my website shop.
No-Prep Pre-Easter Break Activities 
No-Prep Post Easter Break Activities 
Top Bundles to plan ahead
(put in a purchase request!)
More resources to help this Spring in Spanish Class
Those are my recommendations to save you time this Spring.
 You can actually get all of these resources for a steal on March 28th-29th using the code FORYOU23. Shop now!
originally posted 4.5.20 by Allison Wienhold – most recently updated 4.4.22