Inside: Earth day Spanish teaching resources. El medio ambiente resources for secondary Spanish. Activities for el día de la tierra plus the environment in Spanish class.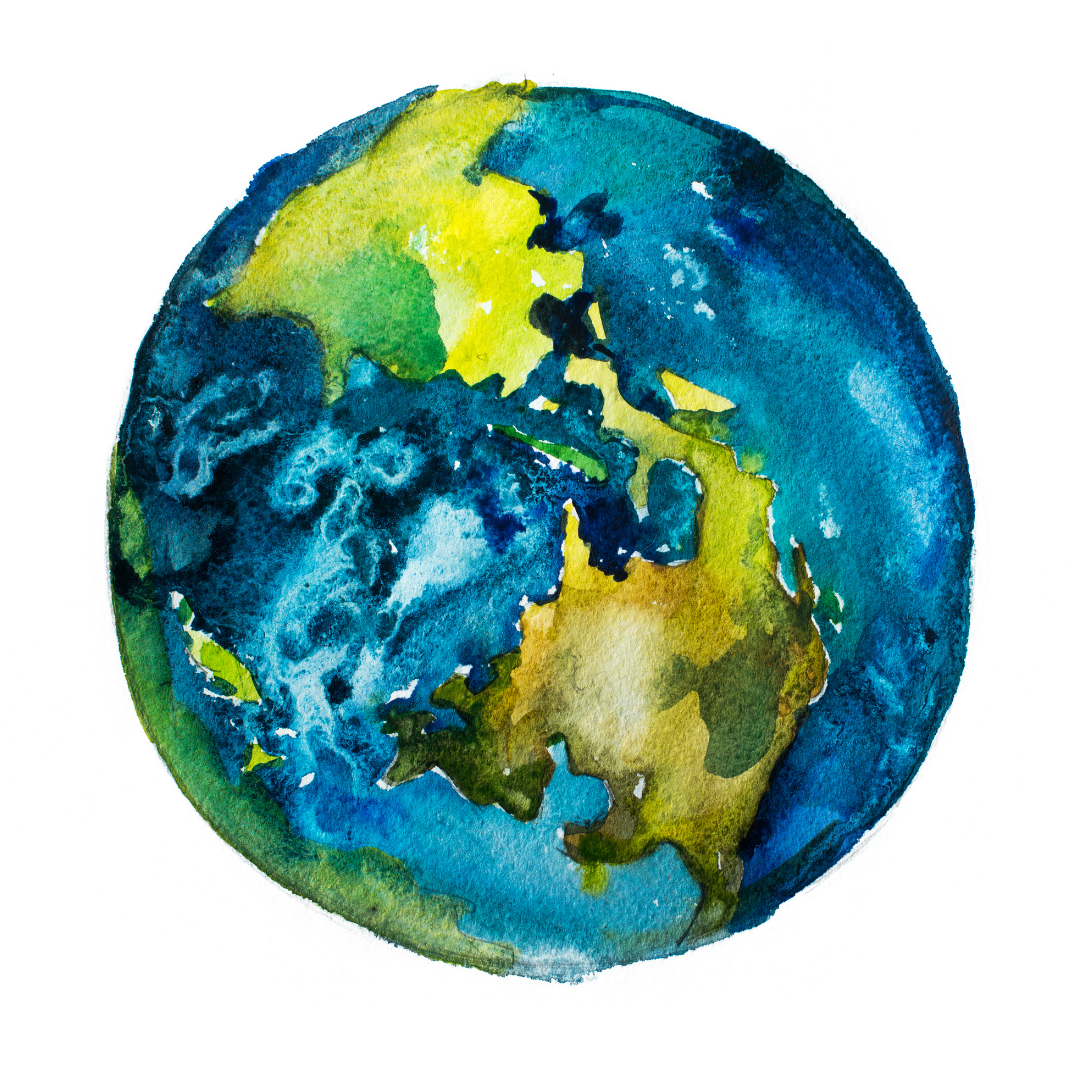 Here is a collection of resources for teaching about the environment in Spanish class. El Día de la Tierra is April 22nd. When I taught with a textbook an upper-level unit was always centered on the Environment in Spanish class. (Hello Avancemos 1.1 & 1.2). So here are Earth Day resources for Spanish classes. 
Ready To Go Environment Activities in Spanish Class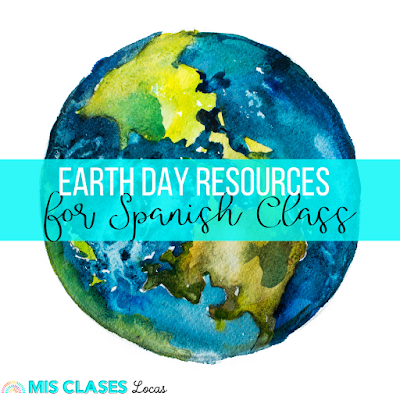 Novice Spanish Environment Resources
First, this is a basic Spanish 1 reading about the jungle and Ecuador. It is not specifically Earth day, or el día de la tierra, but it ties into the environment for novice Spanish.
Also, there is a basic Spanish 1 activity about Ecuador and capibaras. Once again, it ties into the environment for novice Spanish.

Finally, to teach your novice Spanish students, you could use the novel El Capibara con botas.
Intermediate Spanish 
El Medio Ambiente Resources
First, these stations
are the perfect resource for Earth day for Spanish 2+. They have authentic resources specifically for Earth day or el día de la tierra. There is also focus on el medio ambiete. It is an editable Google Doc that can easily be assigned online for virtual classes or a sub-plan. Also, they could be in-person stations if you are ready for that.
Additionally, there are great Units from Carrie Toth (my fav is Mar de plástico).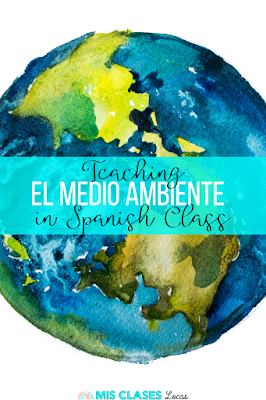 Movies for Environment in Spanish class
If you are D O N E with this school year, have a nice Thursday/Friday Earth Day film break. I give you permission to rest and I have you covered! Discuss el día de la tierra through film in Spanish class. 
There is a newer movie, El camino de Xico, that was actually created in Spanish in Mexico. You can learn more about the film in this blog post. I have a guide which can be found here. It includes themes of the environment, including fracking. It would make for great high school or college-level discussion with units on El medio ambiente, global challenges, and climate change.
The beautiful animated movie Pachamama is found on Netflix. (Let me know if you find it elsewhere since it seems to be a Netflix exclusive). There is guide here that is in both Spanish and English. You can use variations in every class you teach. If you want to turn it into a full film unit, check out many resources in this blog post, including character introduction slides. Pachamama goes great with the themes of indigenous cultures of South America and the environment.
& my favorite appropriate movie for Spanish class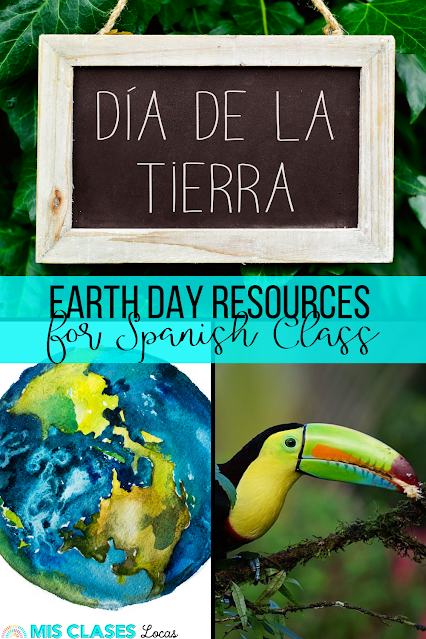 More resources from around the web for Earth Day
More Resources for Spring in Spanish class
Do you have more resources to share for Earth Day in Spanish class? Please share!
Earth Day in Spanish Class – originally posted 4.13.21 by Allison Wienhold Mis Clases Locas. Most recently updated 4.11.22