Inside: Resources for Spanish class for the Netflix movie Pachamama. Teach a cultural unit centered around Pachamama in Spanish class.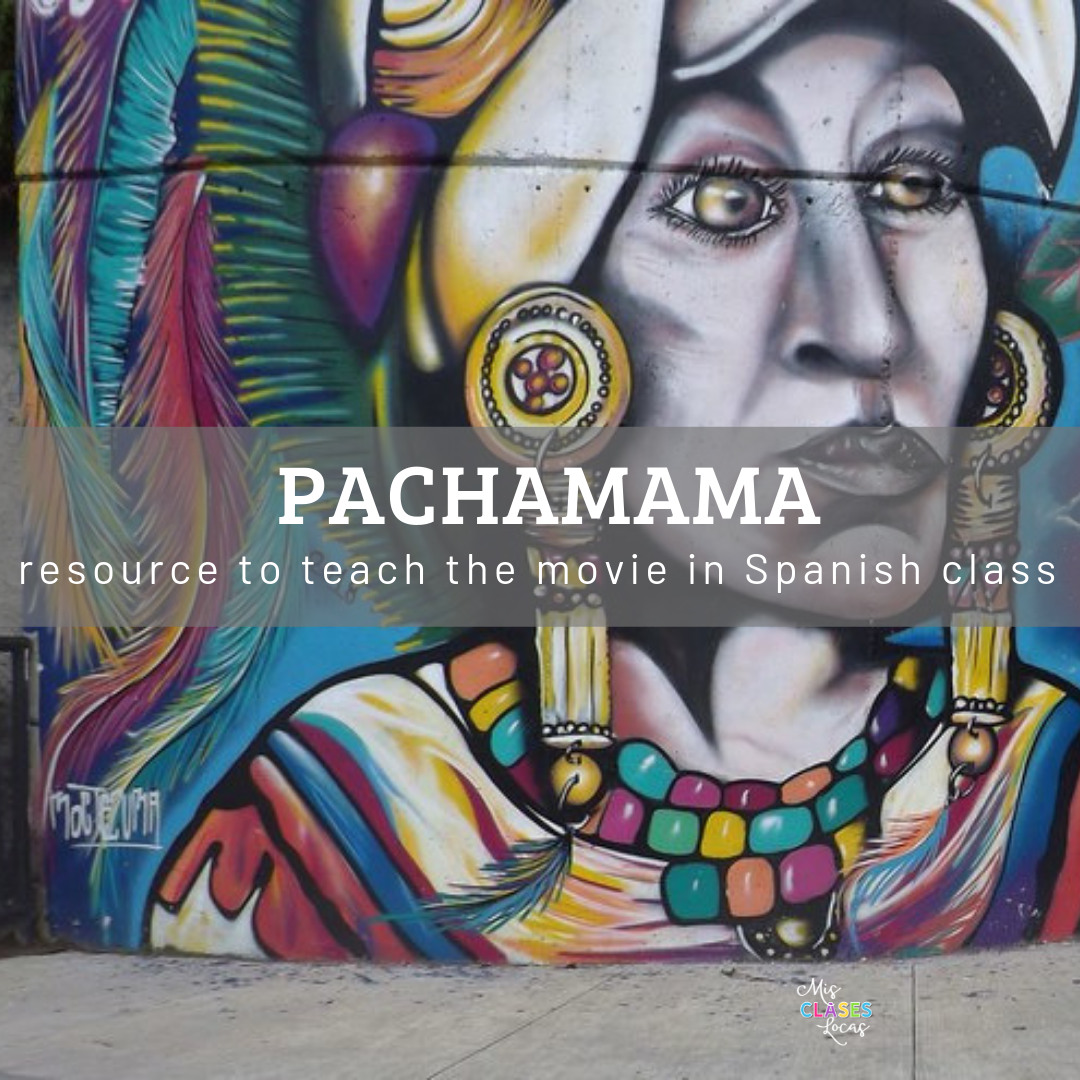 Pachamama in Spanish class
If you are a Spanish teacher in Facebook groups, or a mom who uses the Kids account on Netflix, you have probably heard about the new film P
achamama. This cute animated movie is everything Spanish teachers want. It is culture-rich and appropriate! Pachamama takes place in an ancient village in the Andes and centers around Pachamama or Mother Earth, as well as the journey of a ten-year-old boy. You can see more in the trailer
Pachamama Trailer
About Pachamama 
Pachamama is rated PG and is a short 72 minutes long. (This means it would be a great sub plan with this TPT guide
or NEW option Pachamama Movie Guide  from my website shop). You can find more about the level of appropriateness here. But, I personally think it would work with 4th grade on up Spanish class or even an Exploratory class. (Spoiler, Just note there is one sacrafice of a llama). I have personally used this film all the way up to high school seniors, during an environmnet unit. 
If you want to make a whole film unit, there are so many cultural themes for exploration including the following:
Resources to save you time with Pachamama in Spanish class
Pachamama Movie Guide
– Includes options for English comprehension or Spanish comprehension, character description and post viewing activities. The directions are in English, so it would be a great sub plan. Update new option – Pachamama Movie Guide  from my website shop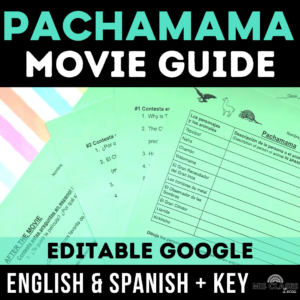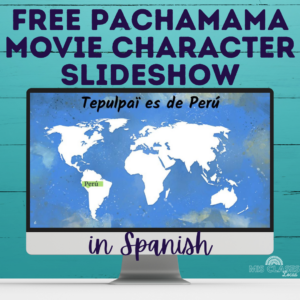 Also, resources about Pachamama from others
Also, Here are more films
Please let me know if there are more resources for Pachamama in Spanish class I should add!