If you are looking for some culture filled lessons this week that do not involve San Valentín & love, look into the current festival of carnaval! While French teachers are celebrating Mardi Gras, and Portuguese teachers are focused on the biggest carnival in Brazil, there are many Spanish speaking celebrations to look into.






Carnaval de Barranquilla
This large celebration in Colombia would be a great opportunity to talk about music, dance, clothing, and cultural traditions the official website is in Spanish and very user friendly, as a authentic resource web quest. For example the excerpt from the schedule below would be a great authentic way to talk about days of the week, numbers, time and places.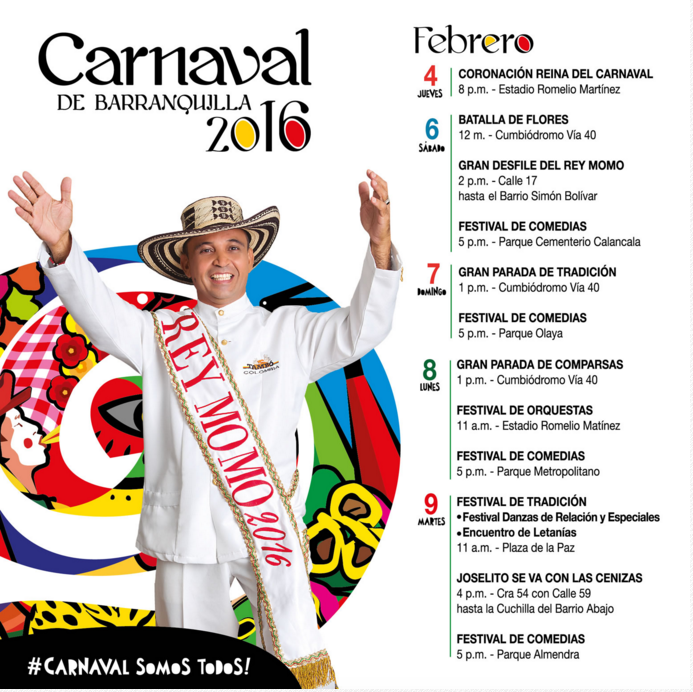 Carnaval de Barranquilla
As always the go to site for activities to go with authentic resources is Zachary Jones. There are many ready to go activities, including a song activity for the catchy Carnaval de amor, which takes place in Barranquilla.
Last year we used this activity for Muévete y pégate, which can be purchased as a part of the Cancionero 2015 unit. The video would also make a great movie talk as it includes the reina of carnival, as well as a ton of great discussion items culturally.
For cultural comparisons
Rio's Carnival can be found on snapchat to compare with other celebrations
What resources do you have for carnaval? Please share!!