Inside: 
Ideas from around the web for Thanksgiving in Spanish class. Celebrate Indigenous People, give thanks, and chat about Thanksgiving Spanish class activities.
November can be kind of a rough time as a teacher. In Iowa, it usually means parent/teacher conferences, goofy schedules for students missing to attend State football & volleyball, daylight savings, and everyone still suffering from DEVOLSON. It might be the end of a quarter or trimester, which might leave some extra time for activities of your choosing. Here are some ideas for November in Spanish class.
Thanksgiving Spanish Class Ideas – for before or after Thanksgiving
If you want to skip Thanksgiving and instead showcase the diversity of the Indigenous People of the Spanish-speaking world, check out this newer music resource. In particular, you could use one song per day or a music bracket for Native American Heritage Month in November.
The included diverse music celebrates the Indigenous People of Latin America. These songs for any Spanish class acknowledge the original people of the land that now speak Spanish. The majority of the songs are in Spanish from Indigenous musical artists, plus these slides include songs or parts of songs in Emberá, Kaqchikel, Garífuna, Quechua, Tzotzil, Zapoteco, Mapudungun, Tz'utujil, and Nahuatl. See Indigenous Peoples in Spanish class blog post for more ideas.
Every year for the month of November, my classes made a Thankful Turkey Bulletin Board. It is very easy and you can see the instructions & free resources here.
The Thankful Turkey activity is a great way to get repetitions of  the high-frequency phrase "give." Students write "I give thanks for" on their traced hand with five things they are thankful for. As students are working, the teacher asks individual students "What do you give thanks for?" and then states "s/he gives thanks for." Finally, the whole class can come together to say "we give thanks for" items in common.
We made a running list on the board of common things that people are thankful for in Spanish, which is a natural and personalized way to bring up family vocabulary and other important things in students' lives. See the Youtube video below for more information.
After personalized questions and answers related to giving thanks from the Thankful Turkey bulletin board above, students could do a little writing about what they are thankful for in Spanish. This is the perfect mini-writing assessment to complete right before Thanksgiving. It allows students to reflect on what they are thankful for and write about it in Spanish. You can find it here with three separate rubric versions.
If you are looking for a one-day no-prep activity to use your "ir a infinitive" future tense in a personalized way, this Find Someone Who to talk about Thanksgiving plans is perfect. This last day before Thanksgiving activity has versions that can be used with any level of Spanish. This interpersonal speaking activity has a variety of differentiation options the day before Thanksgiving or winter break.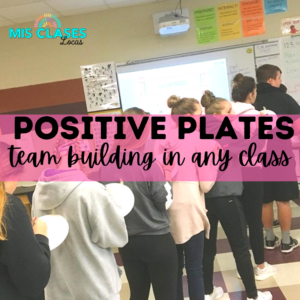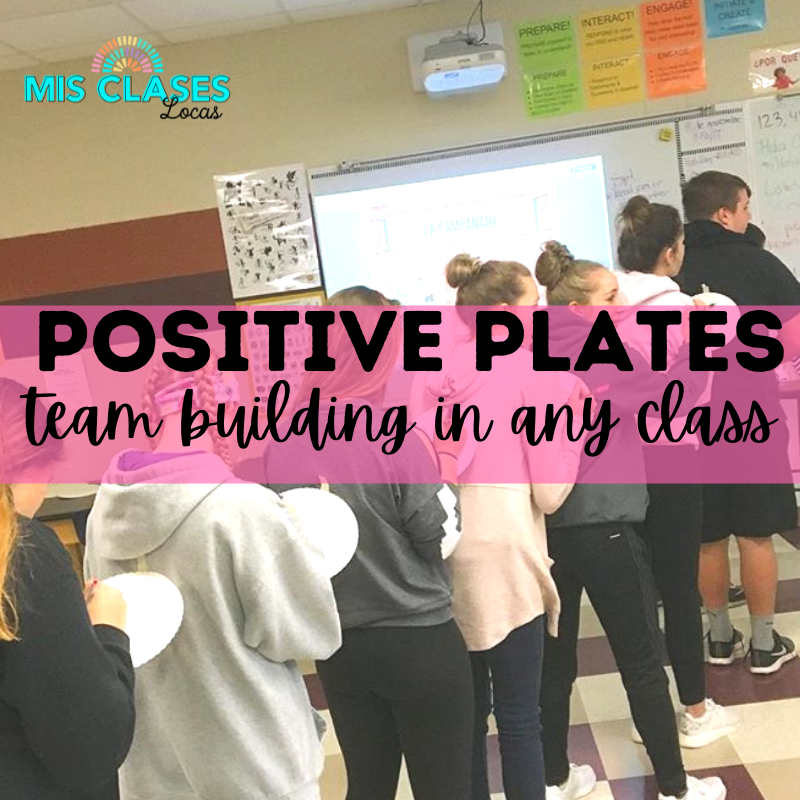 Positive Plates is a low-prep activity. It is a great way to bring gratitude and positivity to your classroom in November (or any time of year). You can learn more in this post.
Zachary Jones has a good collection of authentic resources related to the holiday and giving thanks. A couple of my favorites are below. It is pretty rare to find a song in an authentic song about Thanksgiving, but this song below in both Spanish and English fits the bill! 
Infographics & Authentic Resources for Thanksgiving in Spanish Class
If you are looking ahead, here are more cultural activities for December
What are your favorite activities to do around Thanksgiving?
Originally posted 11.7.16 by Allison Wienhold – most recently updated 10.30.23