The most common questions I get asked about teaching with the show El Internado: Laguna Negra have been "how do you watch the show?" and "can you find it online or where do you buy it?" If you follow me, or many others on Twitter you already know the great news,
El Internado
is now on Nexflix!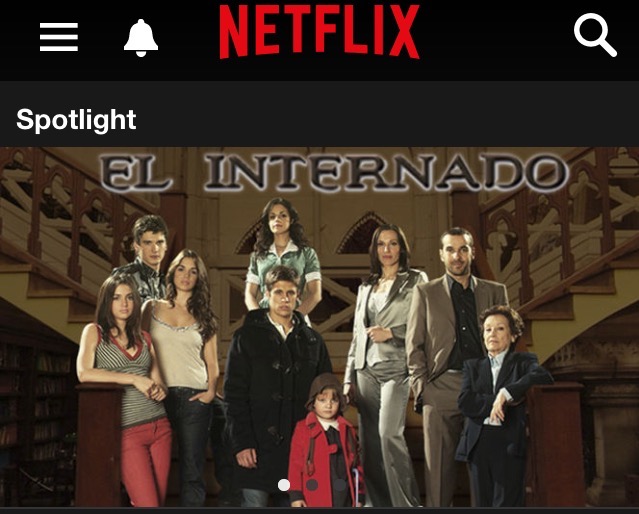 It does not matter if your class watches this show or not this is a Great thing all around. As a Spanish teacher you can personally watch it as PD for your own listening practice. It would also be a great homework choice option for those who have access to Netflix.
I have seen some teachers worried that their students will watch ahead. Why is this a problem!?! It would never cross my mind to be concerned that my students are using their precious free time to watch a show IN SPANISH. This past semester I had many students multiple seasons ahead, and I was proud of them! They hyped everyone else up about how they were so excited to see the class reaction to a certain part. It showed that they enjoyed what we were doing in class enough to expand it into their free time, while practicing their Spanish. A win win in my book. So please, do not scold students for going ahead!

(*rant over*)
I would however encourage anyone who is watching El Internado to better their Spanish change the subtitles to Spanish. We watched the show in class with Spanish subtitles to aid in their comprehension. To do so follow these simple instructions:

How to change the language of your subtitles on Netflix
caption icon
Click the show you want to watch & press play
Click the speech bubble icon

On the mobile app it is on top

On the computer & TV it is on the far bottom right as seen in the title picture above

Choose the Spanish subtitles

*This only works if they are listed as an option. Below you can see El Internado has the option for None, English or Spanish, but unfortunately not all shows have the option of Spanish.
This is where you could also change audio if the option was available. El Internado only has Spanish audio

(which is perfect for me!)
click the caption icon to change the subtitle or language
Mobile view of language options of El Internado
That is it! What an easy way to increase your input, by having the ability to read what they are saying! Enjoy your Internado binge!
Update, El Internado is no longer available, but you might be interested in 10 Appropriate movies for Spanish class & the Netflix shows Maya y los tres in Spanish class & Go! Vive a tu Manera in Spanish class.