Inside: Why you need the novel 
¡Papacito! from Spanish Cuentos in your free

reading

 library.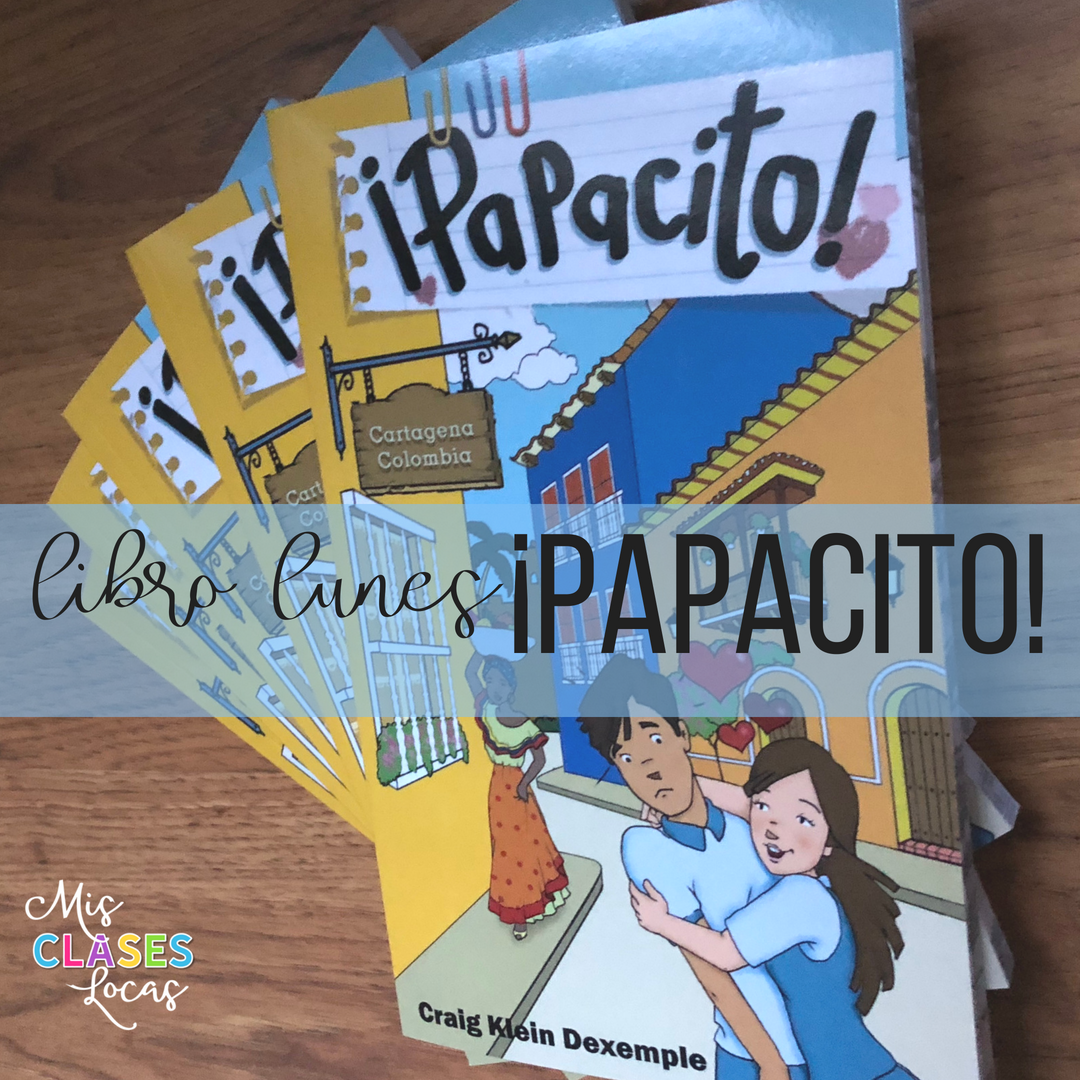 His newest book, which is the focus of this post is ¡Papacito! You can buy is here or can get it from Amazon below if that is easier with Prime.
To see many of my classroom library recommendations all in one place, you can visit My Amazon Store book list!
Here is the description from Spanish Cuentos.
Valeria has fallen hard for Juan Carlos, a handsome boy from her high school. She is willing to do whatever it takes to win his heart. Unfortunately, her schemes often end up putting her into awkward and hilarious situations. How will she convince her strict parents to let her have a boyfriend? What will her jealous frenemy, Malina do next to sabotage her attempts to make Juan Carlos fall deeply and madly in love with her? Set in beautiful and historic Cartagena, Colombia and filled with cultural references throughout; ¡Papacito! has 130 unique words and numerous cognates. Written in the present tense and with dramatic illustrations on every page, ¡Papacito! is a compelling and comprehensible novel for Novice level readers and above.
If you and your students loved the graphic novel styles of 
El Ratón Pablito
, 
La famila de Federico Rico
 and 
La Piñata de Renata
, you will love 
¡Papacito!
 Different from those listed, this one is more of a consistent story line, as opposed to a compilation of  mini stories. I personally love that it is both a full story line, but with the pictures of a graphic novel. Each page has multiple full illustrations, which really helps to aid in the comprehensible input. There is also a full glossary and limited word count. I think it would be perfect for a late Spanish 1 or early Spanish 2 full class reader. All ages enjoy would enjoy it for free reading.
I love culture rich readers, and this one fits the bill. The whole book is set in Cartagena, Colombia, with rich elements of Colombia interwoven naturally in the book. There are so many opportunities for cultural exploration on topics such as champeta dance, vallenata music, arepas de huevo, sombreros vueltiaos, la fortaleza de San Felipe, mochila arhuaca, palenquera and more. Many of these cultural references also have a small explanation in English at the bottom of the page, to help aid in the overall comprehension of the novel for the reader. I especially love that the characters and cultural references are very diverse including indigenous, and African cultural elements as well. 
Our first day of free reading I hyped up that we have many new readers that I acquired this summer. (See 
libro lunes
 posts to see other new ones). In both Spanish 2 and 3 
¡Papacito!
 was taken by multiple students. Everyone who read it decided they want to continue with the book and they really enjoyed it. My Spanish 3 students were retelling the story so far to their class in Spanish and convinced some others to read it as well. That is the beauty of free reading. Upper level students get a chance to read a fun book that may be considered lower than their level, that they ENJOY and it builds their confidence in reading in Spanish after a break. As a bonus this story is Funny and teens can relate to school, boy and family drama.
Overall 
¡Papacito!
 is a must have book for your free reading library in Spanish!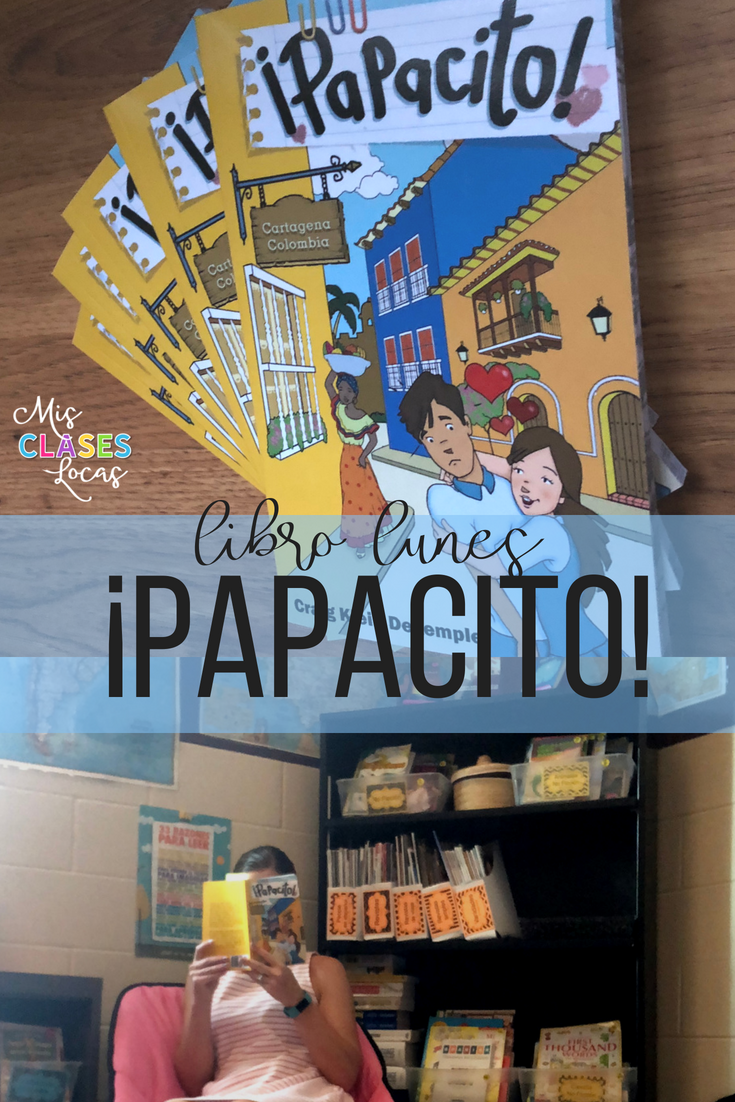 While Craig sent me copies of this novel, all opinions are my own!