Inside: A review of A.C. Quintero's novel for Spanish class Cómo salir de la zona de amigos.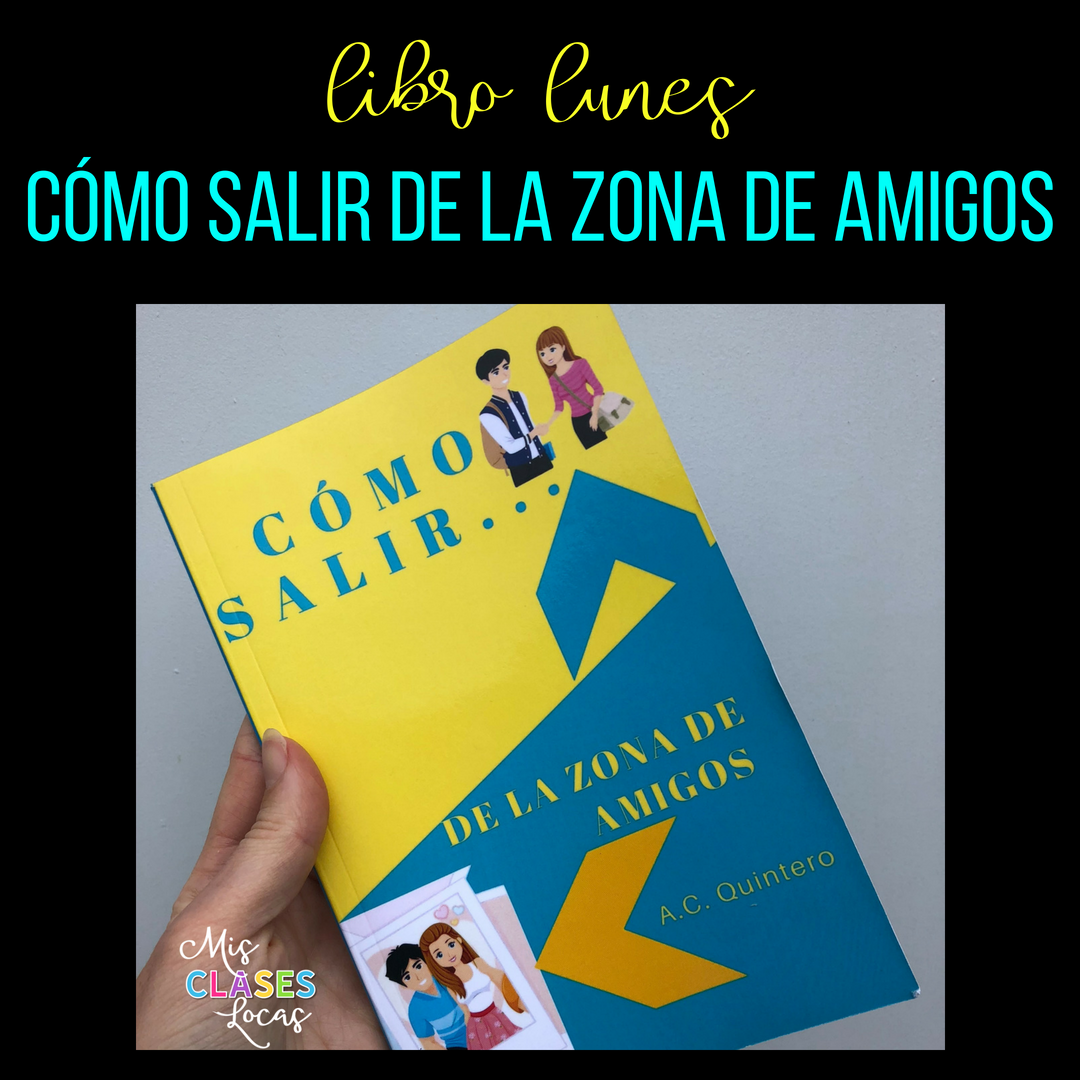 Today's 
libro lunes
 is a new novel from A.C. Quintero, 
Cómo salir de la zona de amigos.
She keeps churning out quality books for Spanish class, so I am not sure if this is the newest one, but it was published in 2018 so it can not be that old! It is a novel for learners of Spanish written with 200 unique words. I personally think it would be great for my later Spanish 2 or Spanish 3 classes.
To see many of my classroom library recommendations all in one place, you can visit My Amazon Store book list!
We've all been there. We have an amazing friend, who knows everything about us. We do everything together. We even finish each other's sentences. It's crazy! Then, one day, while harmlessly hanging out and laughing at each other's jokes, something shifts. Our eyes glisten and our heart jumps. We are helplessly swept away by the wave of attraction. Before we know it, we are head over heels in love, but hopelessly stuck in the friend zone! Lena and Tristan can definitely relate! They are best friends, video game enthusiasts, and running buddies who explore the beautiful city of Bogotá, Colombia. But when their relationship starts to change, they realize that are in uncharted waters. They'd make the perfect pair but must fight a few uphill battles. Will their lifelong friendship help or hinder any chance of romance? Find out in "Cómo salir de la zona de amigos"…you may learn a few things!
You can buy this novel directly from the author here, with bundle FVR deals available too.  Or you can buy it with Amazon prime, at Fluency Matters or Bryce Hedstrom. There is also FVR/Literature Kit -12 Activities made by the author and a freebie to tie in the culture in the book of La Ciclovía Bogotá.
This novel is set in Bogotá and Chía, Colombia. I love when novels have a connection to a specific Spanish speaking region, so it is natural to make many cultural connections. There are many Colombia foods mentioned such as sancocho and empanadas, and students would love expanding to experience those foods while reading the food. There is also a lot of fun slang and even texting slang, which would hook teenage readers. The cultural connections to things like telenovelas are natural and not forced. It could be used as a full class novel in a unit centered on Colombia. (Here are resources that I have for the novice unit Peter va a Colombia).
The book is drama filled and I can think of many students that I will recommend this book to for FVR reading. The relationships between siblings, partners and friends are relatable and the context is current present day. I also think it would be a great literature circle option for my late Spanish 2 or Spanish 3 students. With the glossary, footnotes and frequent pictures, the cultural slang and dialogue is more comprehensible. The book is written mostly in past tense, with natural present tense dialogue.
Overall Cómo salir de la zona de amigos is a must have book for your Spanish classroom library (along with all of the other awesome books from A.C. Quintero!).
Have you read it? What is your review?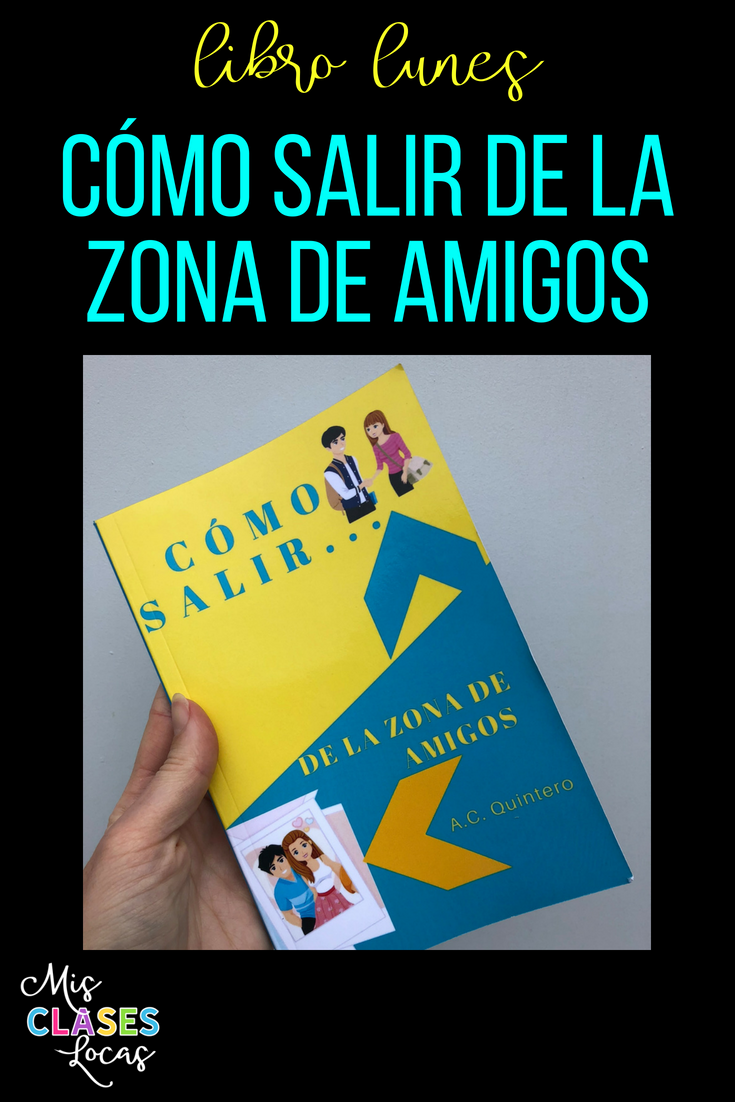 More Libro Lunes Book Reviews from independent authors