Inside: 10 books written by Latinx authors to read this summer. A Spanish teacher summer reading list in both Spanish and English.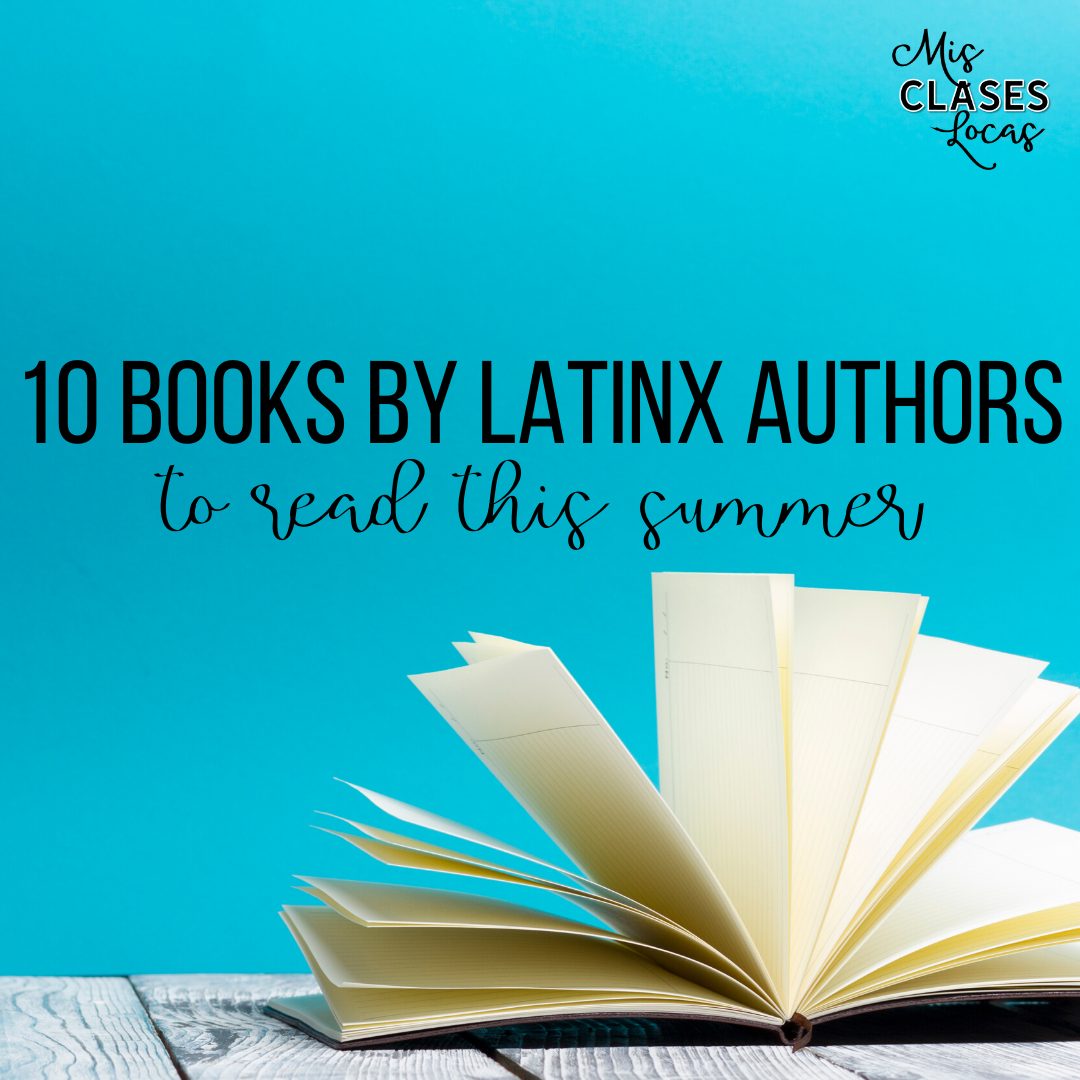 With everything going on in the world right now and everyone exhausted from online teaching, I personally have not wanted to blog about anything teaching-related. (FYI I believe #BlackLives Matter & support the protests). This post is a little different from my usual Spanish teaching posts, so if you are not interested in possible books to read for fun in English or Spanish, feel free to take a pass. But, if you are looking for books for your Spanish classroom, check out all of my libro lunes book reviews. 
Also, if you follow me on my bookstagram, you may have seen that in the past year I have been reading a lot more for fun, as well as trying to add a lot of diversity in my reading. Last year I put together this post with my summer 2019 reading list. (plus here is a list of other diverse books I suggest too). I have been sharing quite a few books I have read on my bookstagram and have gotten multiple requests to put together a post with my recommendations. This is why I am sharing a summer reading list, specifically with Latinx own voice authors.
Before I get into the list, I am going to answer the biggest question I have gotten.
When do you read? 
First, the answer for me is actually pretty simple, instead of wasting time on my phone, I read. When I was locked inside during quarantine with my kids, I read. During nap time on the weekends, I read.
For me, it is about being intentional and having good books ready to go. I got the Goodreads app, which has been a game-changer. I can add books to my want-to-read list, and then when I go to the library I can just pull it up. Even easier, I can go online to my public library reserve books, and then just go pick them up with their curbside pickup. I also listen to a lot of audiobooks using various apps.
Do I read in Spanish? Sometimes. I try to go back and forth and do plan to read more in Spanish during the summer. Reading in Spanish requires more focus, so for me, it needs to be during quiet time, not next to my children playing in the blow-up backyard pool. I acknowledge that I am a white woman, and I do that reading own voice Latinx books, helps me to be a better and more well-rounded Spanish teacher.
So, here are 10 books written by Latinx authors that I highly recommend to read this summer.
Latinx Fiction
First, I have come to realize that I am a sucker for historical fiction and young adult fiction. That is where most of my recommendations come from. You will also see, I highly favor women authors. If you are looking for more sci-fi or mystery, I am not the person to recommend to you.
Here are my recent fiction favorites.
You will see by this list that I have a love for anything Elizabeth Acevedo writes. She is Afro-Domincan and writes young adult fiction that gives representation to Afro-Latinx and LBQTQ characters in such a natural way. This is her newest book that I devoured in a day. It follows the story of two teen girls, one in the US and one in the Dominican who find out they are half sisters. It is written in a poetic prose style, similar to her novel The Poet X. 


This is another Young Adult fiction, this time written by a Puerto Rican and Queer person, with a similar main character. It is set in the early 2000's and follows a person on their journey to self discovery related to identity, gender, ethnicity, and more. It is very relatable right now in our current climate, as a white character deals with white fragility and her role as an ally.
On a completely different path, this historical fiction novel is set during the Spanish conquest of present day Mexico. It is told from the perspective of an indigenous woman who endures atrocities at the hand of the conquerers. She tells the stories of being raped, tortured, having her children stolen from her and more. It is an important ingenuous perfective that is not shared enough.
Also, back in the land of Young Adult Fiction, Pride is a modern day, diverse take on Pride & Prejudice. The main character is Dominican & Haitian and the author Ibi Zoboi is Hatian-American. It is set in present day New York City. It shares the struggles of growing up Afro-Latinx in the US, holding on to Caribbean roots, while trying to assimilate with American culture. I listened to the audiobook, which was beautifully read by Elizabeth Acevedo.
Next, this historical fiction novel is set in 1960s New York City and the Dominican Republic. It follows a 15 year old who is married off by her family to live in the US. I enjoyed reading about the little written about the historical Latinx immigrant experience. It is based on the author's abuela and her story. The story is real, and heartbreaking, and shows the power of strong women (who is actually just a child). This book is great.
Also, I read this book in English & later in Spanish as well. It follows a Mexican-American young woman living in Chicago dealing with the unexpected death of her (seemingly) perfect sister. It is dramatic and funny all at the same time, while the main character digs into her sister's past. This book has gotten a lot of positive press, and I have heard that many latinx readers really related to the family dynamics.

This was my first Elizabeth Acevedo read, and I actually listened to it as an audiobook. The main character is an Afro-Latinx, Puerto Rican/African American teen living in the US. She is a positive representation of a teen mom, who is trying to pursue her dreams in high school, as well as care for both her child and grandma. Cooking and cultural foods play a big part in the book and you will leave reading hungry.
Fianlly, this book written by Elizabeth Acevedo is in poetry and prose style. Honestly, I have never considered myself a fan of poetry, but that is probably because I was forced to read old, dead white man poetry. This flowing and modern style reads effortlessly. I read the version in English, which actually has a lot of Spanish, written from the perspective of an Afro-Dominican teen. There is also LGBTQ representation as well. I just found that there is now a version in Spanish, and I plan to read it as well. 




Latinx Non-Fiction
I do sprinkle in quite a bit of non-fiction for fun. Memoirs are one of my new favorite genres.
In the Country We Love
First, this book is written by the Colombian-American actress Diane Guerrero of Orange is the New Black and Jane the Virgen. It is a very interesting memoir of her life, including how her parents were deported when she was fourteen. It is an eye opening look into the life of undocumented immigrants living in the US. While serious issues are included, Diane is naturally funny and has entertaining stories.  I read the Spanish version, but I am sure it is great in English as well.
Next, his memoir follows a Mexican-American border patrol agent. It is an interesting and eye opening perspective on what happens at the border. It helped me better understand what is happening from a unique perspective. I listened to the audio in English, but I just saw it is also available to read in Spanish as well.

Finally, if you want to get more into reading, but just can't sit down to read,  Audible might be the thing for you. Listen to most of the above books while you work out, drive or work around the house. Give the Audible Gift Memberships to yourself this summer.Or if you want less commitment, try the free trial.
Or, if you want to listen for free, check out what apps your public library has available. Mine has Libby and Hoopla.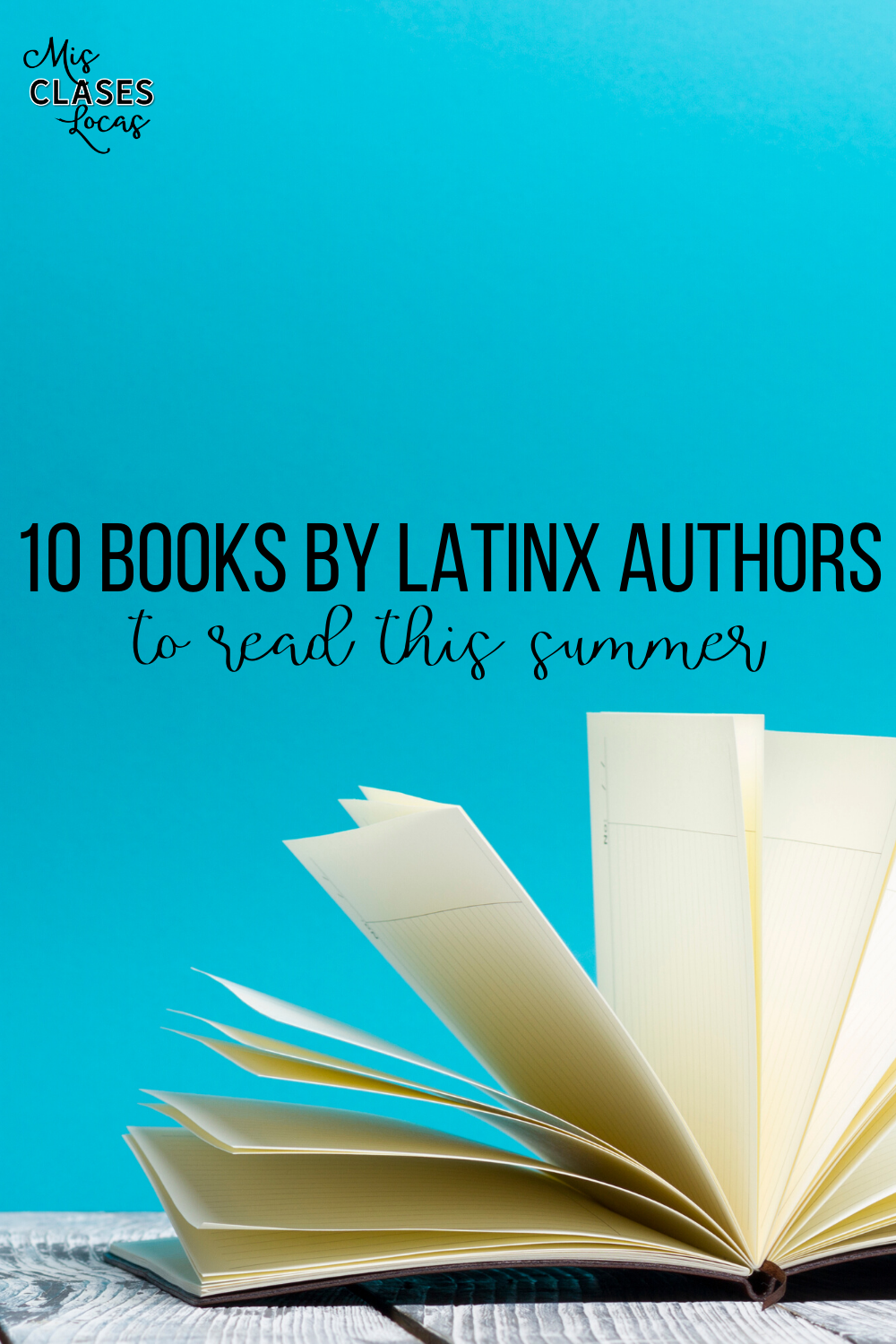 Well, there you have it. What would you add? What books should I read next? I really do encourage you to read for fun this summer and tag me so I can see what you are reading!
In full disclosure, the links above are affiliate links, meaning if you make a purchase I will get a small commission.