My first year teaching I went out of my comfort zone and applied for my first grant to start my classroom library. Like many of you I had $0/year budget and everything for my classroom was going to come out of my pocket unless I figured out some other kind of funding. My local education grant was approved and I received almost $1000 to start my Spanish classroom library. I was hooked and realized all I had to do was apply. 


I then applied for two more grants an education grant in my area & the IWLA grant for language teachers in Iowa. They were for building my Spanish classroom library, as well as purchasing class sets of novels with teachers guides. I received them both!


Now I am not an expert in grant writing, and even though I started out 3/3, my next one was rejected. I have had a few people ask for advice, so here are my tops tips for writing and receiving money to fund your classroom.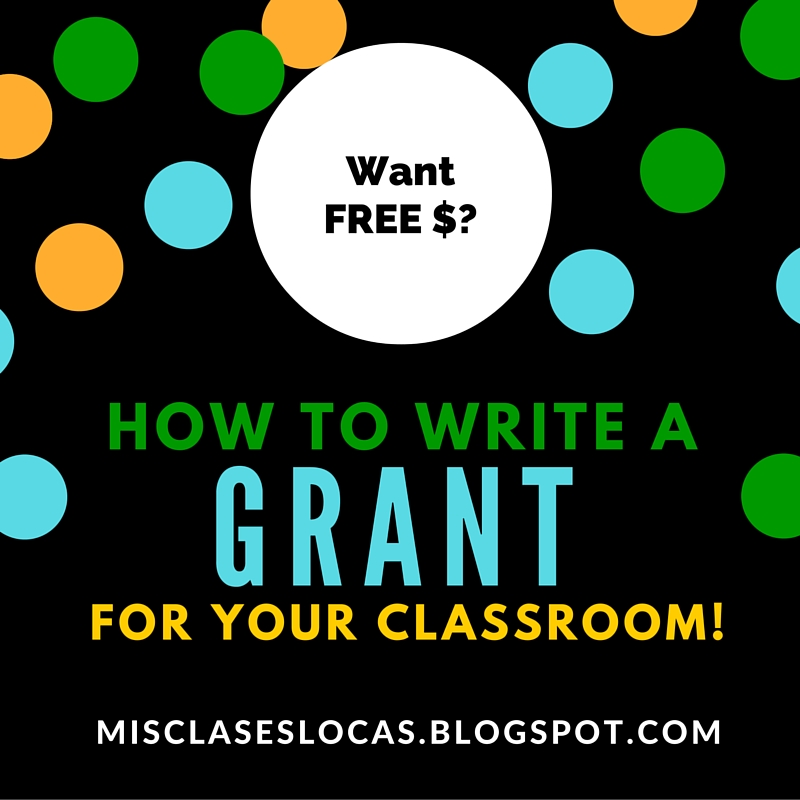 Apply!
I have figured out the secret is just to apply! I know one year the local education grant had only 48 applicants and ended up funding 36 projects worth a total of $30,000. For some grants the money goes unused because there are not enough worth applicants. So just like you tell your high school seniors with scholarships, the money is out there just waiting for you! To find grants to apply to, fire up your Google, talk to your administration and look to professional and local education and language groups you belong to. Do you know of a grant? Please share the link in the comments!!
Follow Directions 
Just like we tell our students, make sure you carefully read the directions, use any given rubrics, proofread, and submit early. You do not want to be immediately discarded for unprofessional writing (never use contractions in professional writing!) dumb errors, or not following the directions. If you are given a rubric in advance, use that to your advantage to make sure that your project perfectly fits the given criteria. 
Do Your Research
Prepare some killer grants by selling yourself by aligning to your district's

 goals and using professional literature. My grants have always been literacy based, and every district has literacy goals that your reading project can hopefully help support. Also, use the professional literature for studies showing examples of the importance of second language acquisition. 
Here is my plug for our 

Iowa World Language Association grant. If you are a language teacher in Iowa you need to apply! There are up to two grants just for Iowa language teachers. The deadline for applications is April 30, so get it in soon. Forms, instructions, rubric, and submission details are all found here. There is also a separate grant for elementary language programs in Iowa as well with the same due date.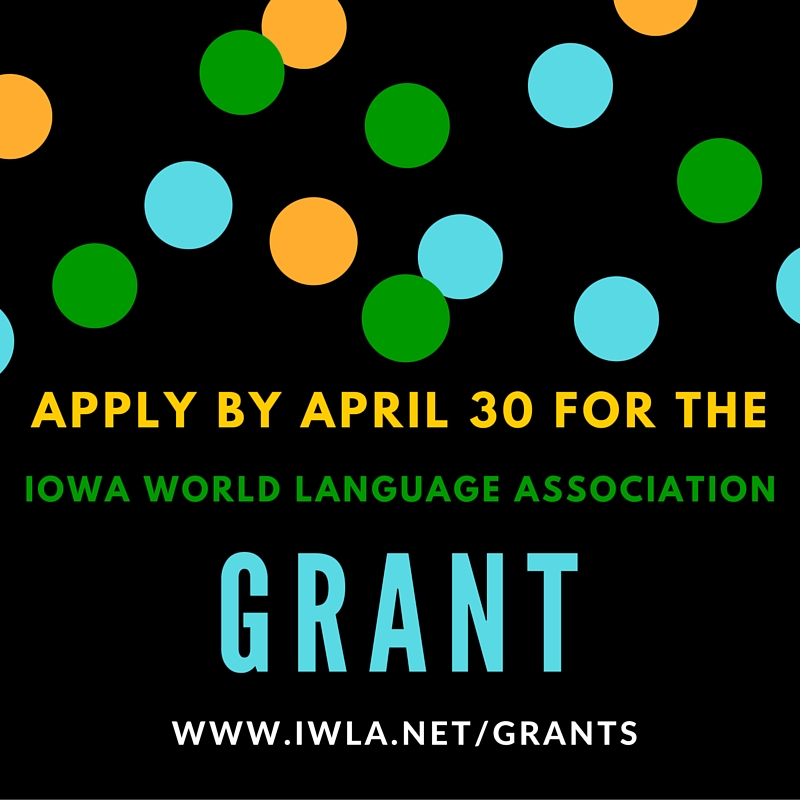 Want more ideas? See all of my posts with the label grant. 
Another Alternative – Ask for donations
I have never personally tried this but I know of teachers with success

 in crowd sourcing sites such as 

www.gofundme.com

 & 

www.donorschoose.org.

I am not a fan of fundraising myself, but many times celebrities and businesses go on these sites and mass fund for tax write offs. It never hurts to try!
Do you know of a grant that language teachers should know about? Please share the link in the comments!!
Update Here are more up to date posts about my Spanish classroom library