I am really excited to use Vida y muerte en la Mara Salvatrucha from TPRS Publishing this fall in Spanish IV. It is how I will start when I return from maternity leave in November. I gave out an end of year survey with possible novel options for Spanish IV and this novel was the clear winner. I purchased a set of novels and the Teacher's Guide using our curriculum budget, but they will not be ordered until the new fiscal year in July (which is the end of week!). Of course that did not stop me from already searching to see how other teachers have used the novel and what kinds of supplemental activities they have come up with. Just like I already posted for Fiesta Fatal, I have already started planing with my large slide show for the unit. As I find resources, I add them to the slide show, so once I get to the chapter, I do not forget them. Once I have the teachers guide, I will add discussion questions and many other cultural expansions.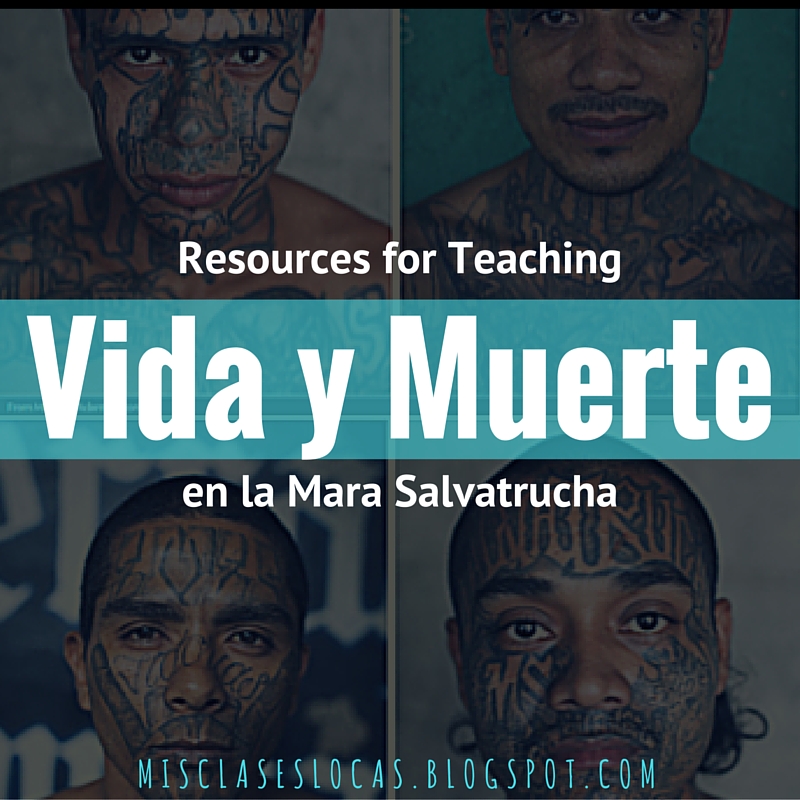 Great Resources for the Novel
Articles in English – Students read on own for background knowledge

Like many have shared, I think I am going to start the unit by watching the movie Voces Inocentes using the guide from Kristy Placido & some activities from Kara Jacobs. This should provide better visual and background knowledge before beginning the novel. We already watched Which Way Home last year as a part of our immigration unit, and I plan to reference it as well. Then we may do some stations using the articles above, song resources, Fotos de MS13 & barrio 18 infografia to continue the exploration of El Salvador, the Civil War and gangs. If life is not too crazy once I return from maternity leave with 2 little ones, hopefully I will be able to share my actual plans.