Inside: An end of the year Music Bracket for Spanish class using songs from Sr. Wooly.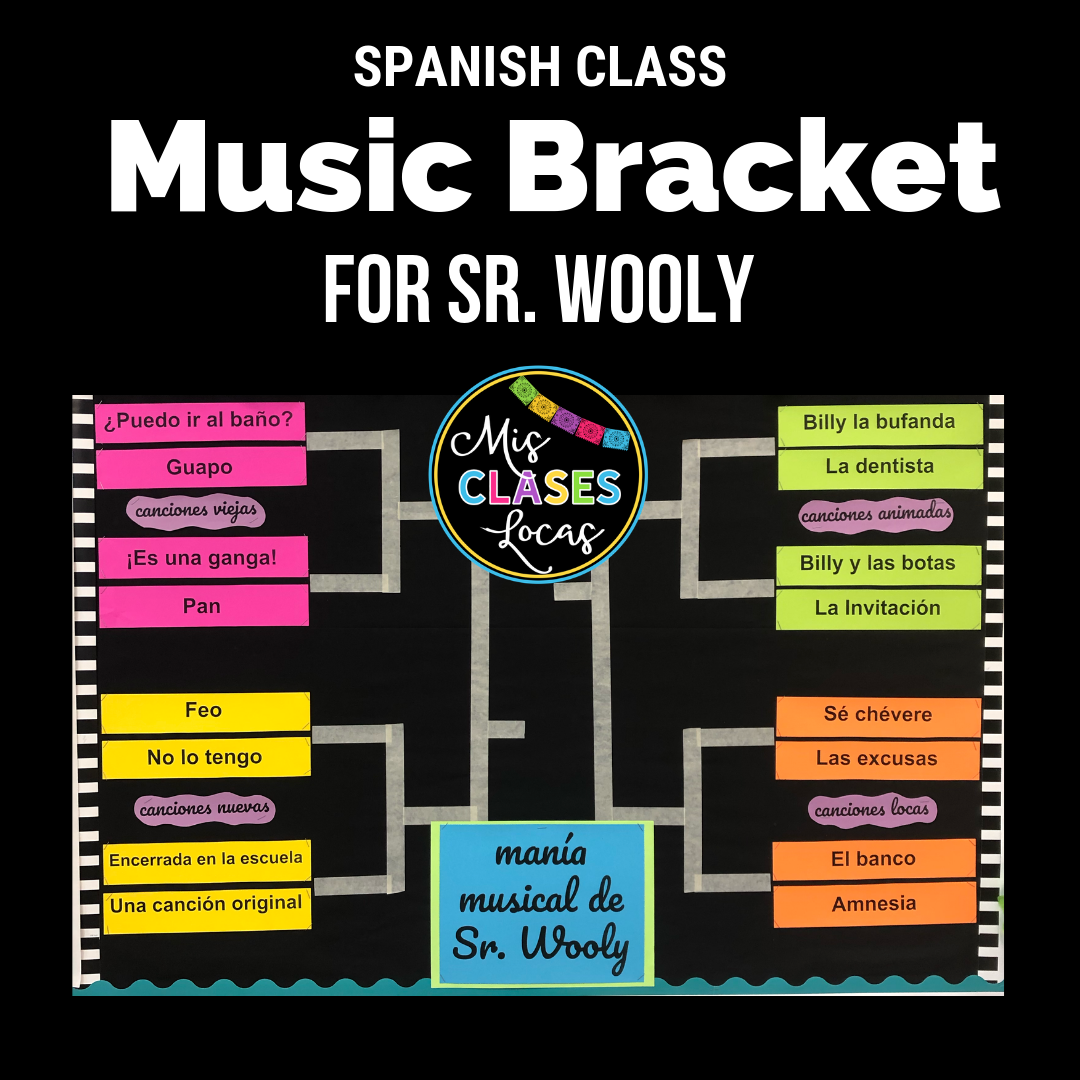 After sharing that my Spanish 3 classes created a music bracket for the end of the school year using only songs from Sr. Wooly, I had some requests to share what they had put together.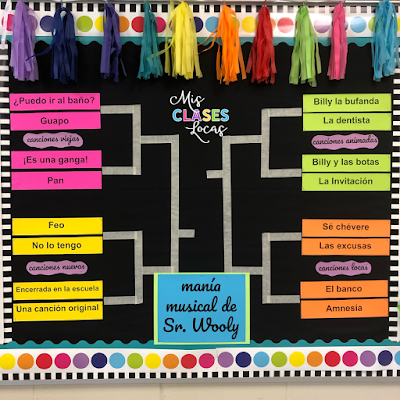 We are using the music bracket the same way we use it in all of my other brackets for
We listen to one pair of songs each day for 15 days and vote as a school who moves on. You could also just do it as a couple day end of the year mini unit or sub plan. To learn more about music brackets, check out this post. 
Have you done a Wooly bracket? I would love to see yours and find out who won!