Today I went to a great kid's storyteller program at the local library with my little guy. It was with children's book author David LaRochelle. We went as just an activity on this rainy day and I did not have any intention of leaving with a teaching idea, but of course I did!


It was awesome to see a master storyteller, even though in English, in action. He had his audience captivated, even with a wide variety of ages. The children were involved, as he elicited responses, allowed them to be silly and move, and kept things engaging and moving from one activity to the next.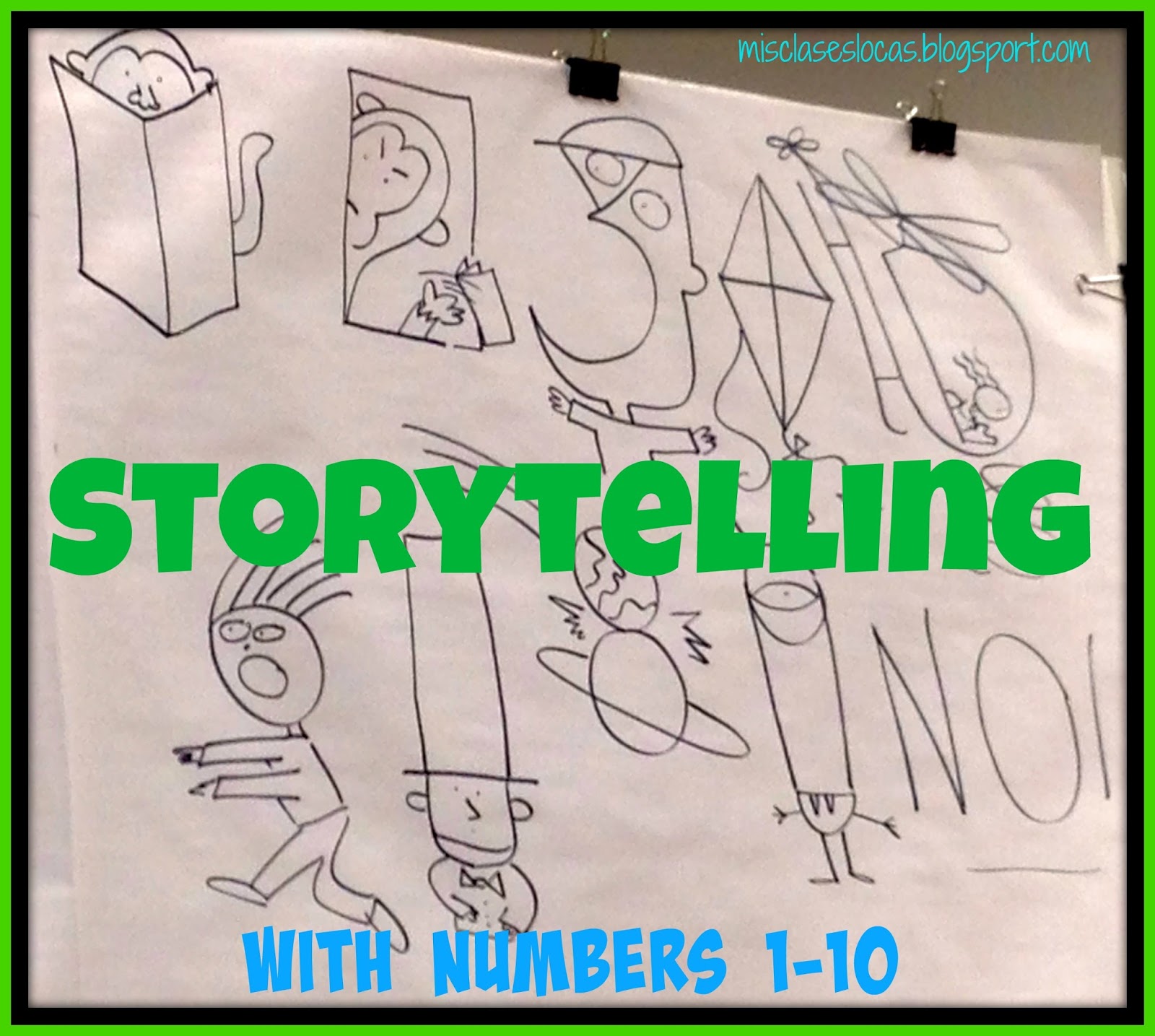 One activity of his that I would like to share I will call Storytelling with numbers 1-10. He started his presentation with this engaging demonstration that would be perfect for any level of foreign language class.


Storytelling with numbers 1-10
Tell the group you are going to draw them a story.
Write the numbers 1,2,3,4,5,6,7,8,9,10 on the board and say "there is my story!"

(cue student whining that THAT is not a story)

Starting with #1 draw each number into a picture while telling a story.

His started with a monkey who could not read, and then the monkey proceeded though kites, helicopters, Abe Lincoln and Saturn.

This could be used to retell a class story, or create an entirely new one using student feedback and story asking.
I could see this activity being used in many ways in the classroom. Here are just a couple ideas I came up with.
All students are given a piece if paper with large

1,2,3,4,5,6,7,8,9,10 written, and they must illustrate and then write a story. I created a simple worksheet here, that would work well as a sub plan or fast finisher activity.

Students are given a story from class and then must illustrate that story into the 1-10.

In partners one student tells a story and the other must illustrate into the 1-10.

As the teacher tells a story, the class artist (or a different artist for each letter) illustrates on the board.

The teacher has a rehearsed set of drawings that they tell and draw out to the class.
Have you done something like this? How did it go?
More related resources