I asked for feedback in my Book Giveaway post (Today is your last chance to enter!) and one response said they wanted to hear more about classroom management. I agree that this is one of the main things I struggled with my first year teaching, mostly because it is not something you can learn well in listening to a lecture in college. You have to learn by fire in the classroom. I think I actually learned more about classroom management from being a camp counselor for elementary students than I ever did during college. I think the best thing to do is focus on classroom routines and relationships. If you can take care of those things, there are few opportunities to actually have to "manage" anything. 


Update here are more posts about routines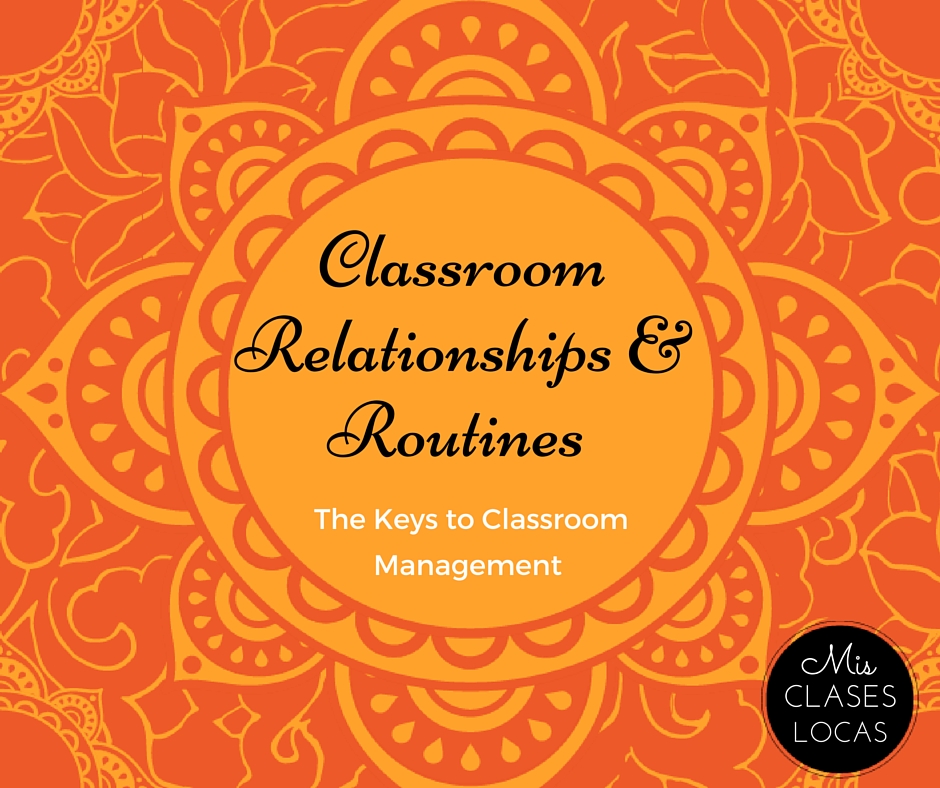 Relationships
To learn more about building relationships in the classroom read up on Grant Boulanger's blog. His Spanish 1 curriculum is based on the students in his class. He teaches with comprehensible input with everything focusing on his students. If you focus on building relationships as your number one priority, your students will know you care, and will care about each other. If everyone feels valued and accepted there is little chance for behavior issues, because everyone keeps each other accountable about the classroom family. 


How can you build better relationships with students? Here are a few ideas.
Classroom Routines
Personally, along with building relationships, classroom routines have helped me to curb possible "management opportunities." These are all things that must be taught and reinforced to work effectively. 


When students enter my class they know they have the following jobs:
Other classroom routines during class include the following:
When I do an attention getter, students are to respond and stop what they are doing to listen. These include call and response such as this one from @SenorG T -"listos, listos" Students- "

Sí, estamos listos" 

If supplies such as scissors or colored pencils are needed, 1 volunteer from the table goes to get enough of these items from the communal shelf for the table. 

If a student is going above and beyond, they are given a chile, which can be redeemed later for prizes such as sitting in the comfy chair. If they have presented in Spanish in front of class and need even more recognition, we give them a Positive validation.

When students leave the room, they are to leave it better than they found it, cleaning up their are and pushing in chairs. 

For other ideas, here are all posts labeled classroom management. Below are more specific posts on the topic as well. 
What are your best classroom routines?