Inside: 123 Salta. A new low prep game or brain break for any class to get students moving. All you need is a set of true and false statements and your class can get up and move!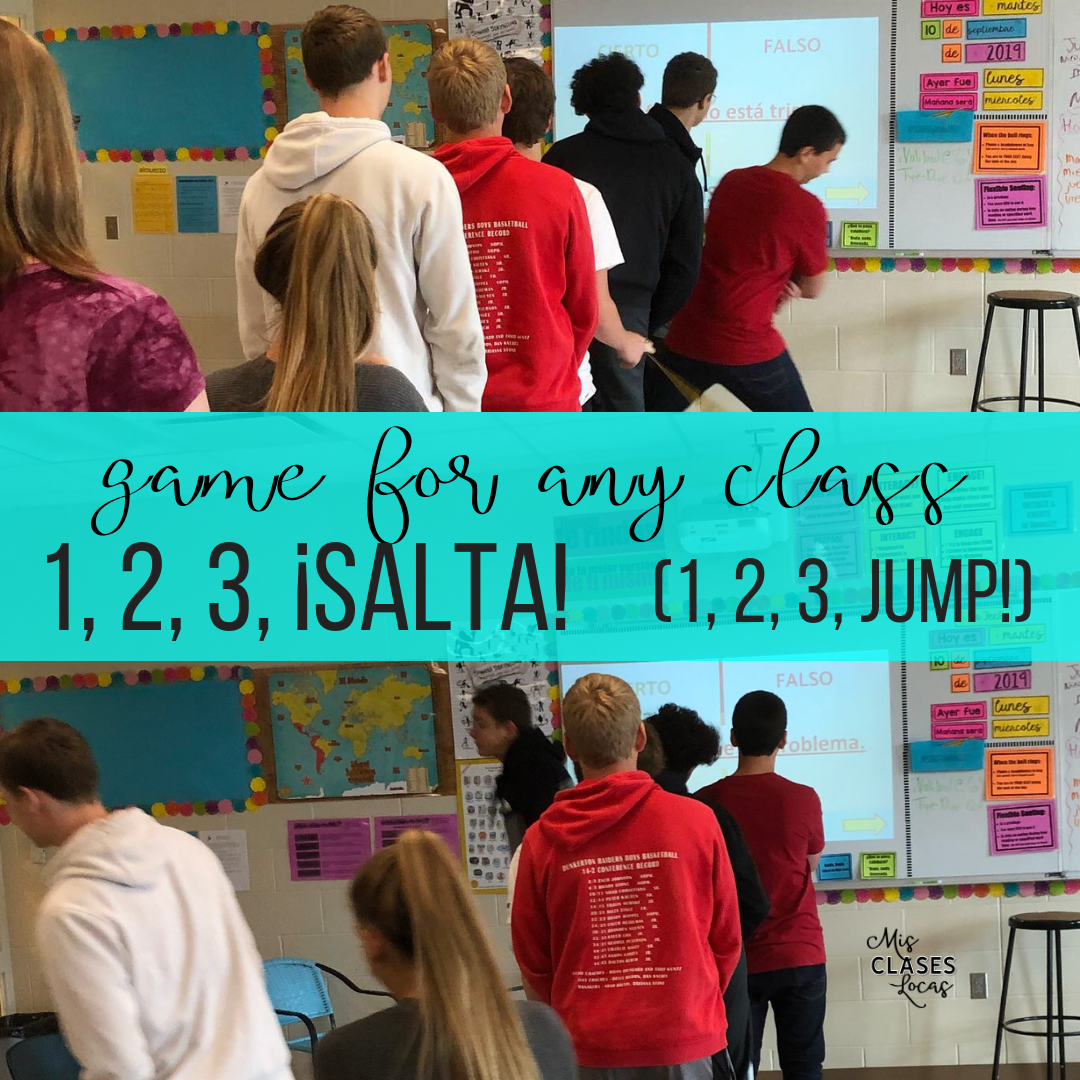 **This was originally posted on September 18, 2019. Isn't it strange to see pictures of students close together without masks now!?! It is now May of 2021 and many of us are finishing up the strangest year of our lives. (If you have not seen my big news, make sure to read
my confession post
).
123 Salta is a quick and fun game, and this post has gotten a lot of views lately. I thought it was time to give it an update for our new normal.
In September 2019 I posted pictures on social media (Facebook & Instagram) with a description of a new to me game. Many people were excited for a very low prep game that gets students up and moving and could be used for pretty much a topic you are learning about in a World
Language
class. I figured enough people were interested and had questions, that
1, 2, 3, ¡SALTA! deserved a permanent place in the blog. If you are looking for more ways to get students moving, check out
all posts with the label MOVEMENT
.
1, 2, 3, ¡SALTA! or 1, 2, 3 Jump!
123 Salta – A game or brain break to get students up and moving while checking T/F comprehension.
To prepare to play 1 2 3 Salta
Create a list of True & False statements in the target

language

about a text your students are familiar with. (If you are prepared they can be in a slideshow you click through one by one, or you can just read or come up with them on the fly).

Designate which side of the room (or space) is true & which is false.
To play 1, 2, 3, ¡SALTA!
First, have students line up in the middle of the classroom or space (If you are not #deskless move desks or tables if needed, or move to the hallway, common space, or outside).

Then, let students know which side of the space is true & which is false.

After reading a statement in the target language, say

1, 2, 3, ¡SALTA!

After hearing Salta, all students jump to the true or false side.

Then. discuss the statement that is needed and circle the correct statement.
Finally, all students return to the centerline.
Then, repeat with about 10 statements.
The counting and waiting to jump gives a little bit of think time and is pretty funny how confidently students jump to one side, only to then run to the other due to where others go.
It was a perfect mid-class break to get the blood pumping, while still staying in Spanish. We probably only played for about 10-15 minutes, but you could just do five as a quick brain break instead
Variations to mix it up
Have students write and submit True/false statements to use.
Instead of T/F – use which character is being described, which picture is being described, or pretty much anything with two options.
Leave the classroom and play it as a locker touch running to each side of the hallway.
Use only 5 as a quick brain break or time filler at the end of class after reading a chapter or story.
Play What do you like more? but with jumping and knowing there is no one "right answer," but rather they are opinions.
To have more options such as four characters have students jump or run to four corners instead.
*Update for 2021* Socially distanced or virtual variations
If some students are virtual, project the slides and still have students stand up and move! If students turn their cameras on they can see others jumping to one side or another. For those at home, it is especially important to get them up and move.
If you are socially distanced in person, do your best to spread out. Move outside, to a gym, in a big hallway, or in a common area. Use a voice amplifier or megaphone if needed to project the questions.
It does not matter what mode of instruction you are using, everyone could use more movement and joy in their classes right now!
Have you tried it? How did you use it? What variations did you use?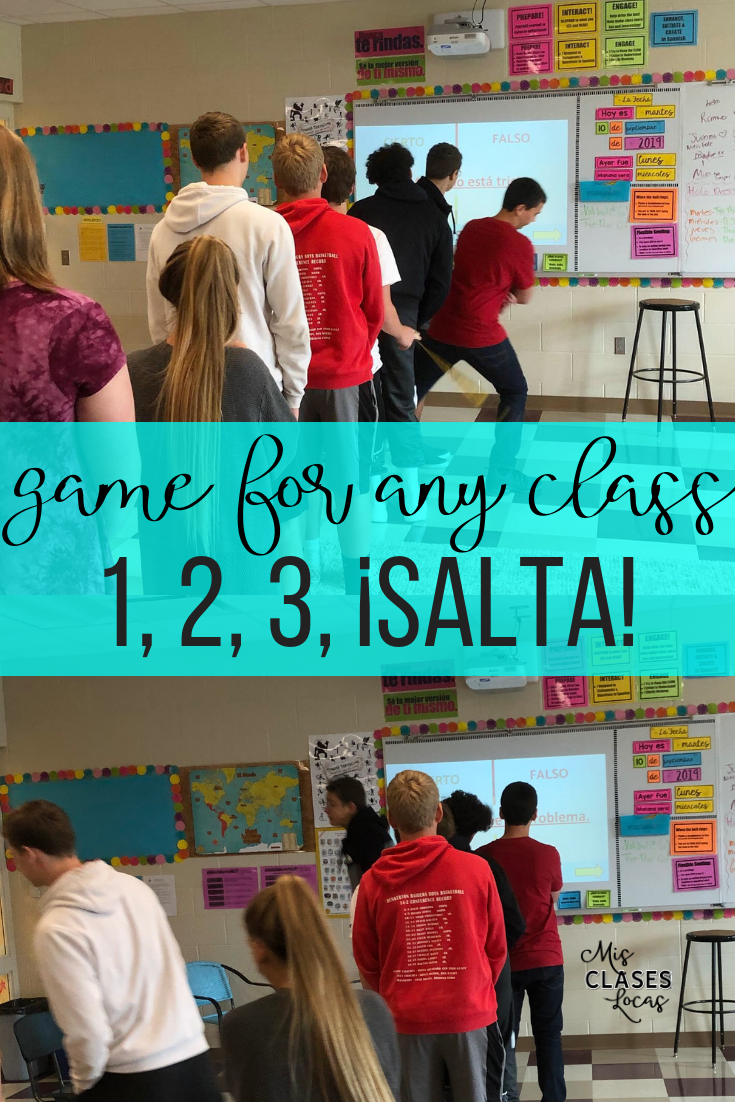 More activities with movememt